I have a couple new family members to introduce you to. Meet Tesla the German Shorthair Pointer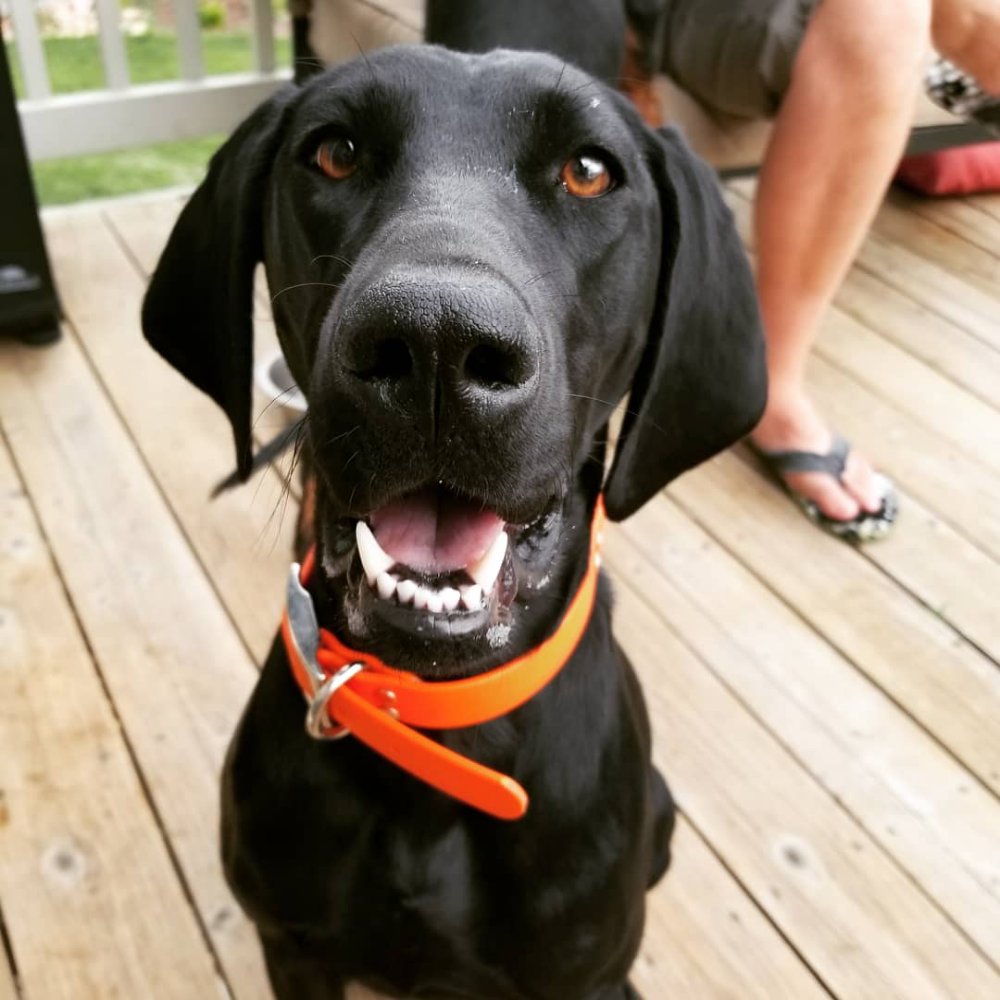 and Waylon, the Gordon Setter.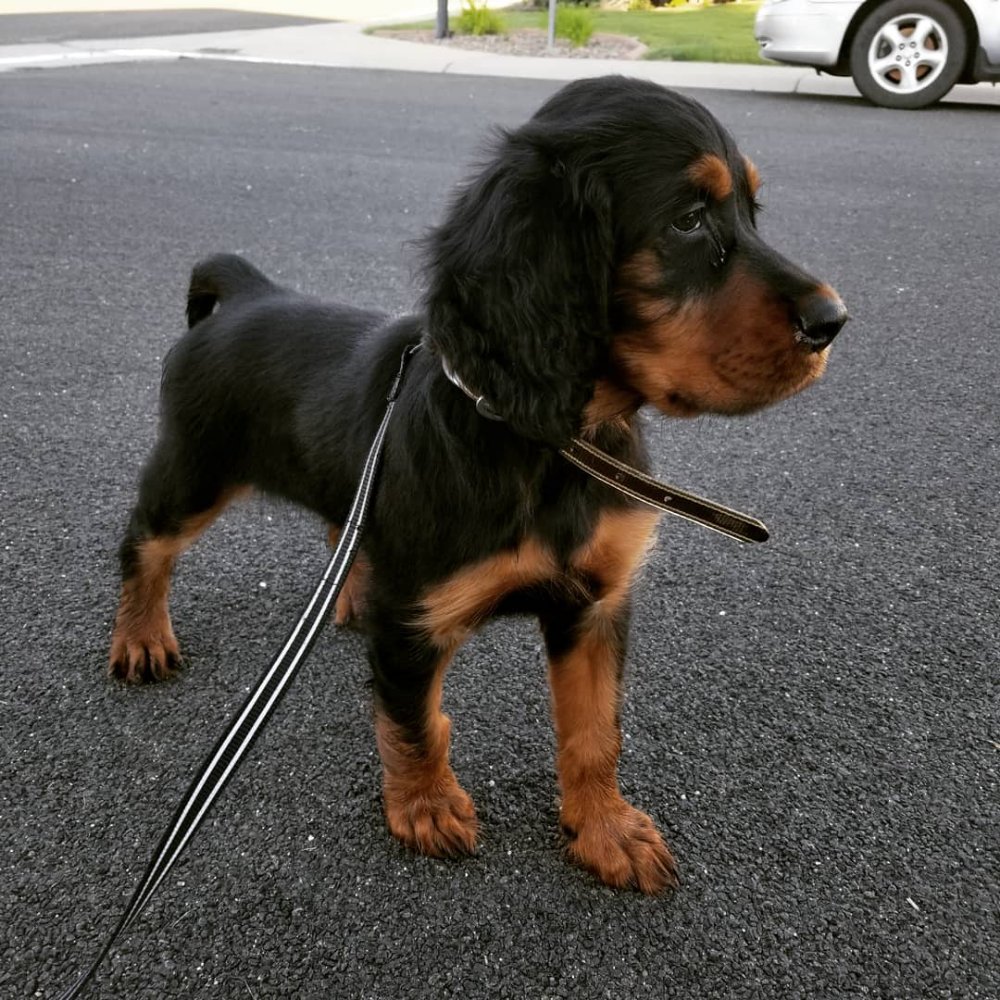 After everything that happened with Ruger, we waited to get another dog but finally felt we were ready last fall so, we contacted Ron, Ruger's breeder in Iowa and arranged to get a puppy from a litter he was planning for the spring. We told the boys at Christmas and they were ecstatic. Jackson especially was happy to have a relative of Ruger's.
Seth tried calling Ron in January to check and learned that he had passed away unexpectedly. I contacted the coroner asking to pass our condolences on to the family and we started searching for another dog.
We found six month old Tesla through a local breeder who had received her and her brother from a man who decided he didn't have time for them.
At the end of March, Ron's sister called me to ask if we were still interested in a puppy. She had all of Ron's dogs and an accidental litter of eight. Of course we said yes so now we have three dogs. I think that means we're dog people. Haha!