I've put off posting this for months but feel like I should explain why Ruger hasn't been on my blog or Instagram (@themommychapter).
Last March, he started having pain about a mile into our runs so I stopped letting him run with me and we went for walks in the evenings instead. Our groomer said that he had an ear infection but the vet said his ears were fine and the problem was with a vertebrae near the base of his skull that was jammed forward. She said that there was nothing she could do except send him home and we could discuss surgery if he didn't seem to be improving.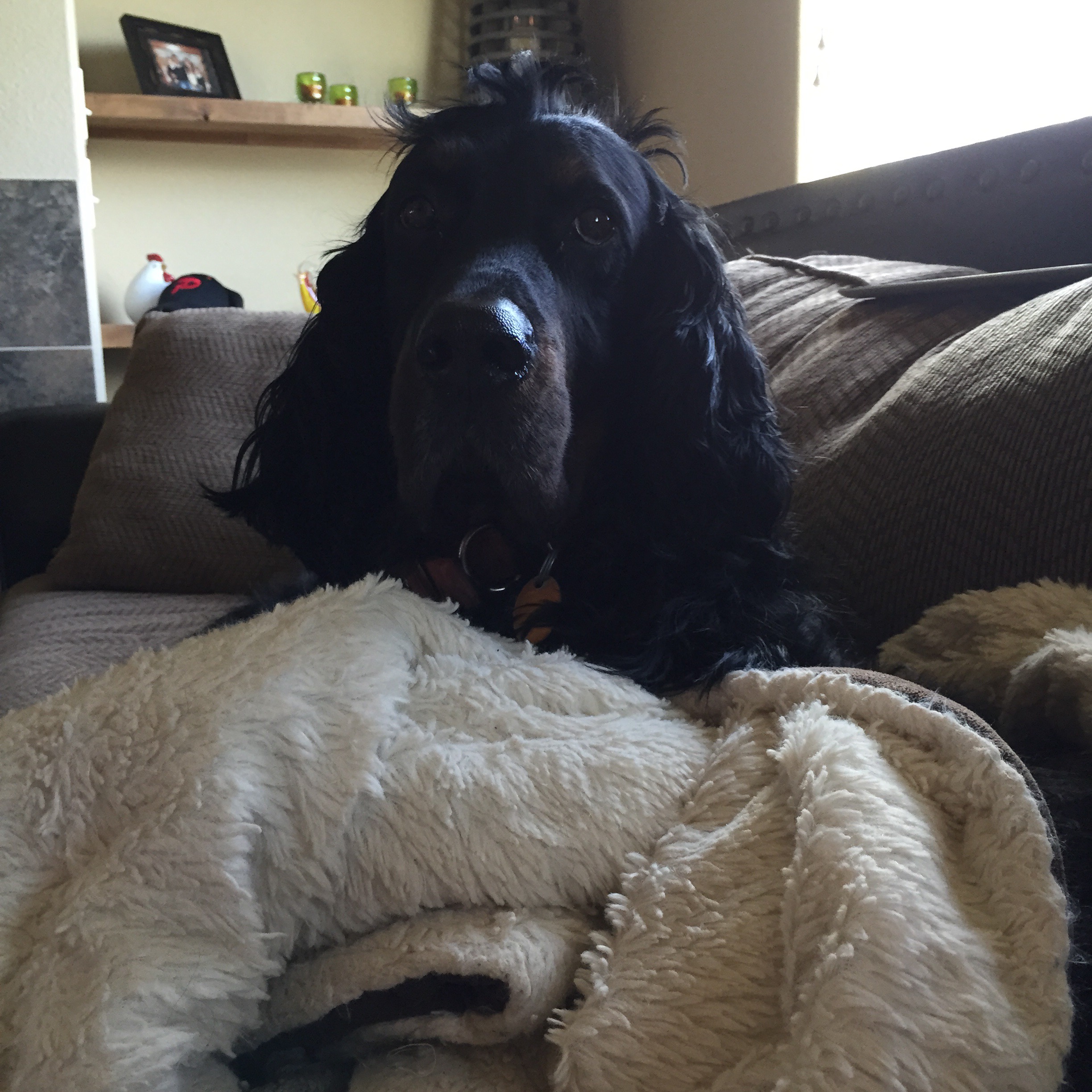 I don't know for sure what caused it, but he was sticking his head underneath our fence to scope out the neighbor's chickens and we caught the neighbor shooting at Coco, our other dog, when she crawled underneath the fence one day. (Side note: Our HOA does not allow chickens but I have yet to talk to the neighbor about them because I'm still so upset. Any suggestions on how to approach him in a tactful way are appreciated.)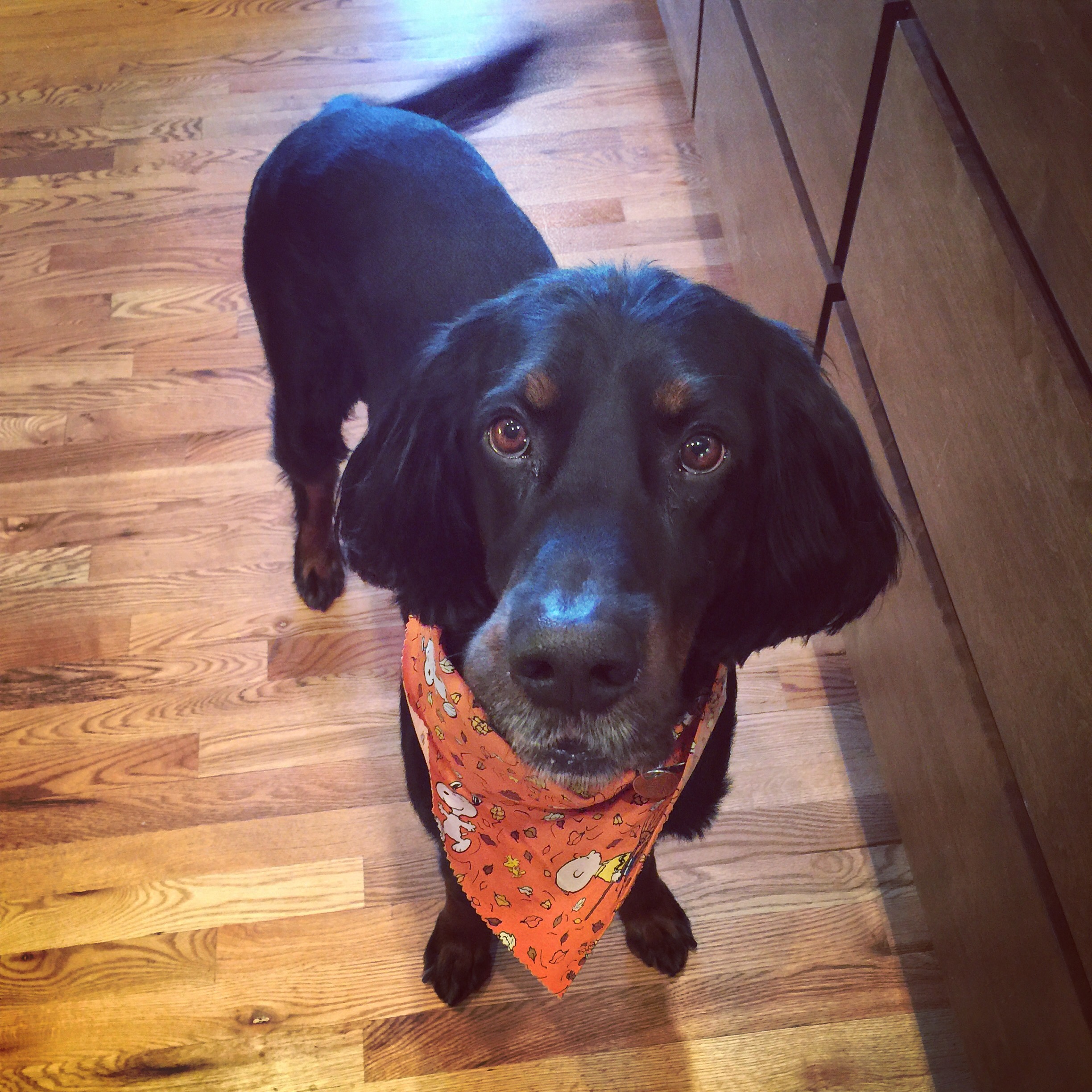 Ruger's condition seemed to be improving some days and then would decline the next day. He stopped showing any interest when I was getting ready for a run.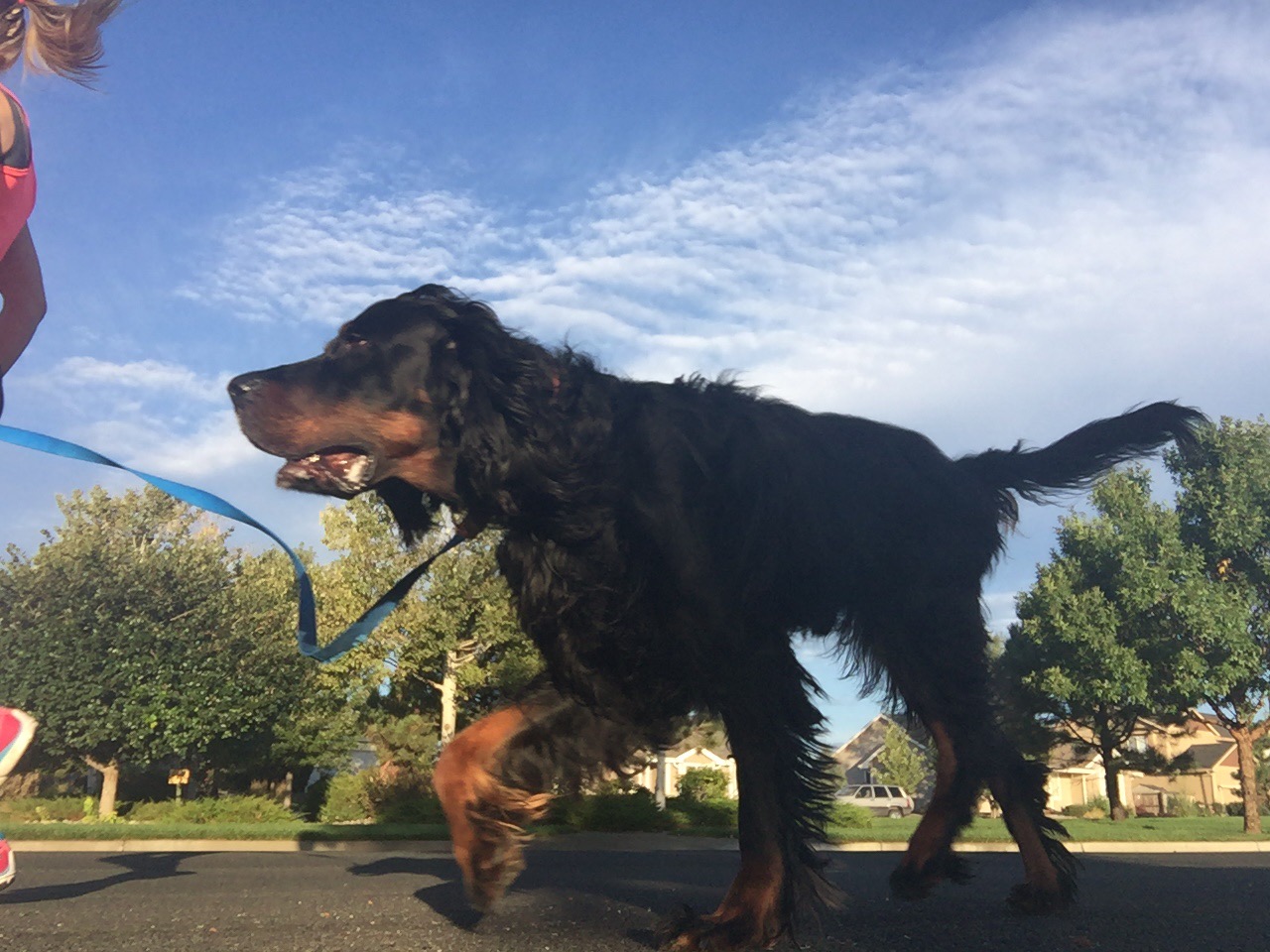 I was in San Francisco for work when Seth called me early one morning to tell me that Ruger was significantly worse. He called the vet and she said there was nothing she could do for him. Seth brought Ruger to our old vet for a second opinion and was told that we could do surgery but there was only a 20% chance that Ruger would ever walk again and he would always experience severe pain.
It was a horrible decision to make and worse to be so far away when Seth and the boys were at home going through this alone.
I don't know how to end this other than to say that I miss my little buddy so bad.