Hang on because we have two weeks of training to cover!
Week 6
Sunday: 4 easy miles @ 9:44
Monday: 12X400 meters (400 meter recovery) 8 miles total
I planned to run the first 6 at 8 mph and the second 6 at 8.2, but forgot until I was already halfway through the seventh one. Below is the sticky note that I put on the treadmill to help me know where I should be in distance for each interval. Total lifesaver! I slept in and did these on the treadmill after work. The boys have a funny habit of waiting until I'm in the middle of a hard effort and then desperately needing me or ask me a question. They did not disappoint.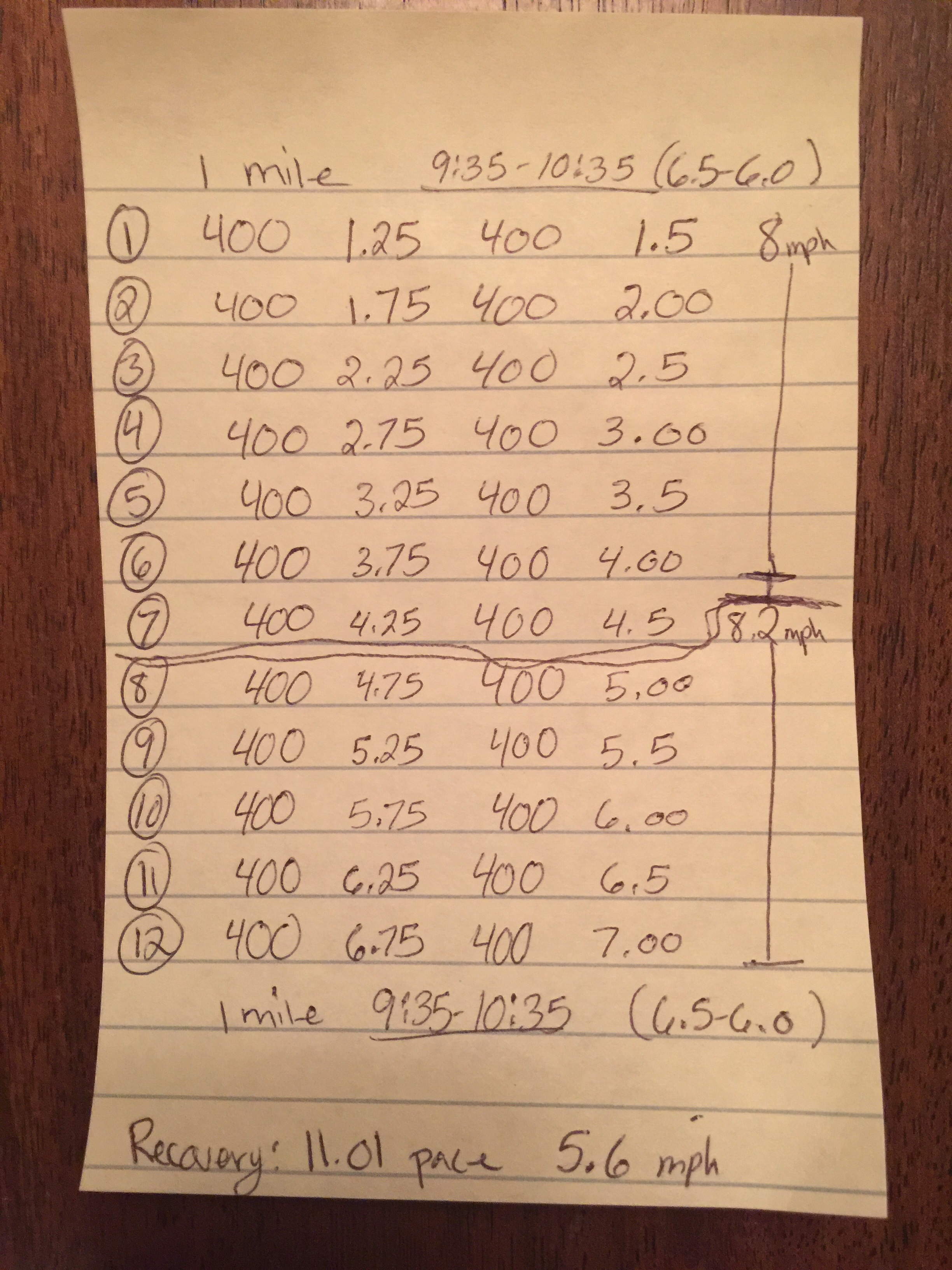 Tuesday: 4 easy miles @ 10:00 on the treadmill
Tuesday was supposed to be a day off, but I needed to switch things around to get my long run out of the way on Friday and have Saturday off. I took the 4 miles planned for Thursday and moved them to Tuesday and then backed the rest of the week up by a day.
Wednesday: 1 mile warm up, 5 mile tempo @ 8:35, 1 mile cool down. 7 miles total with warm up and cool down 9:35-10:35 range. The first 2 miles were outside and then Ruger decided that he wasn't interested, so we went home and I finished the last 4 on the treadmill.
Thursday: 8 easy miles @ 10:03
Friday: Long run of 8 miles @ 9:33. My long runs are supposed to be in the 9:05-10:35 range so this was perfect.
Saturday: Off
My dad gave us a hotels.com gift card for Christmas so we saved it for our anniversary and stayed at the resort on the lake in Estes Park for the weekend while Seth's parents watched the kids. We left Friday night after work and, after a big breakfast, drove into RMNP for some fly fishing.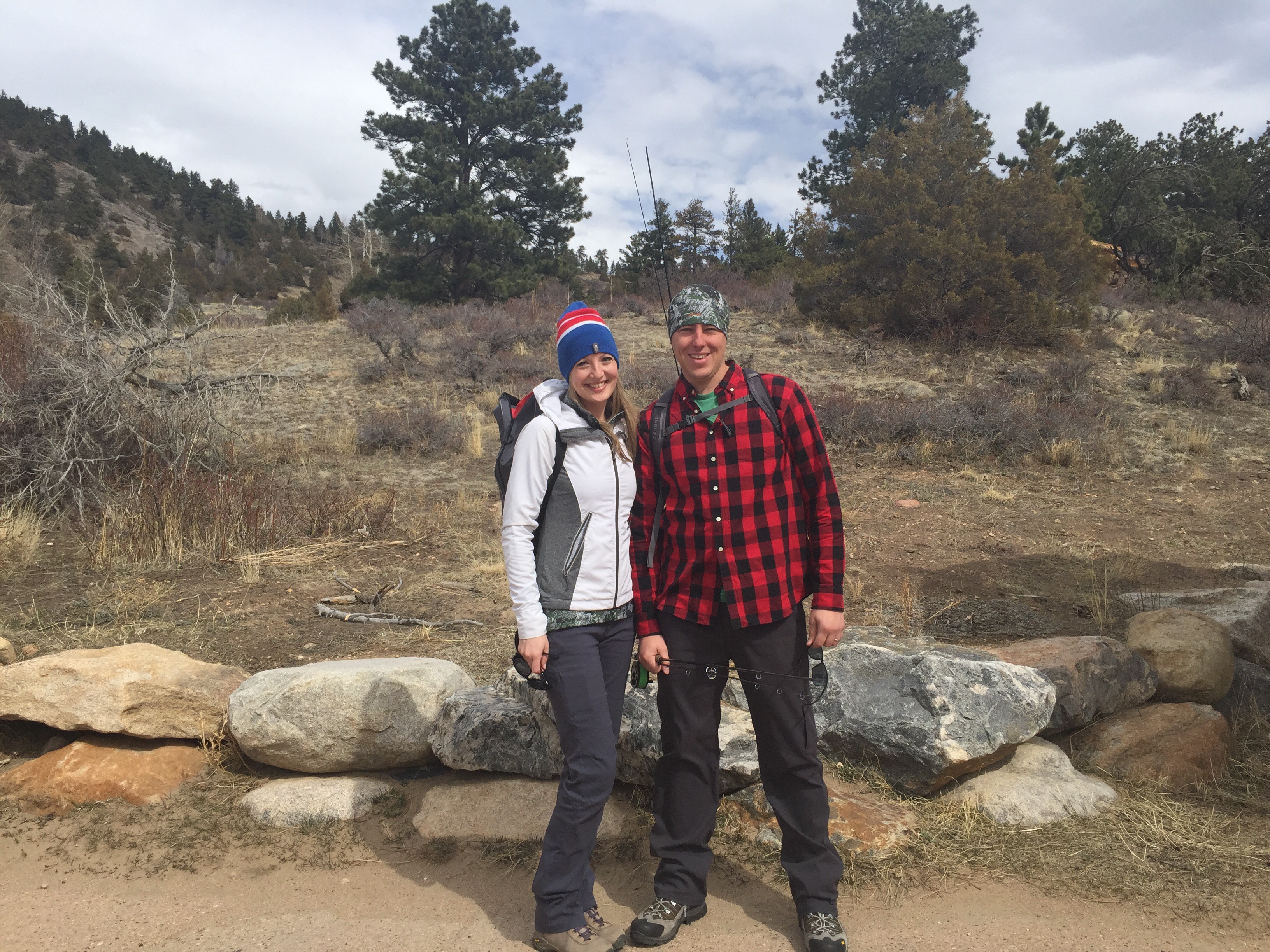 I took this picture of Seth fishing when he wasn't looking. Mhmmmmm.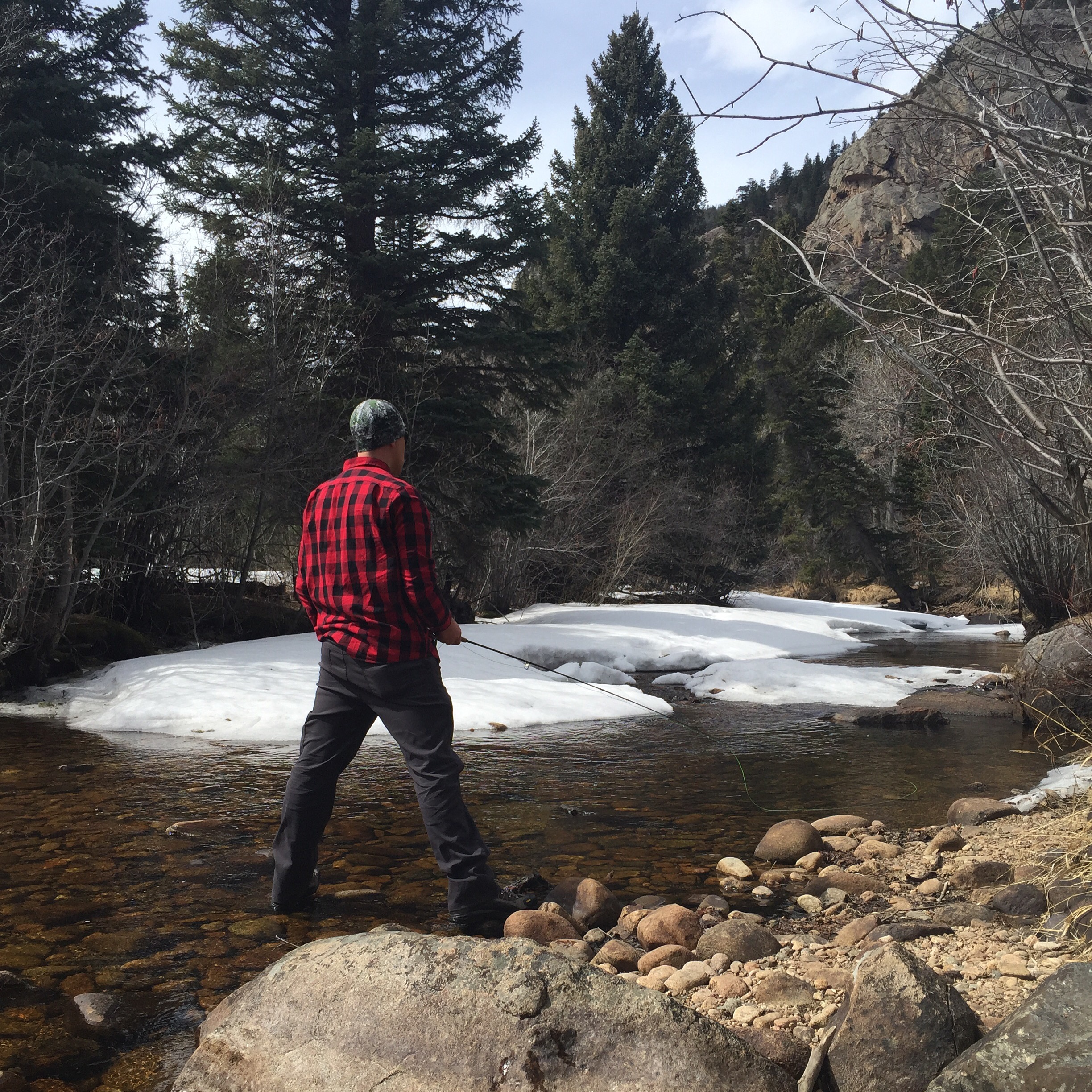 And he took this one of me when I wasn't looking…..I was busy trying to fish the same hole he had struck out in. We found each other out later when we were air dropping pictures from our day to the other one's phone.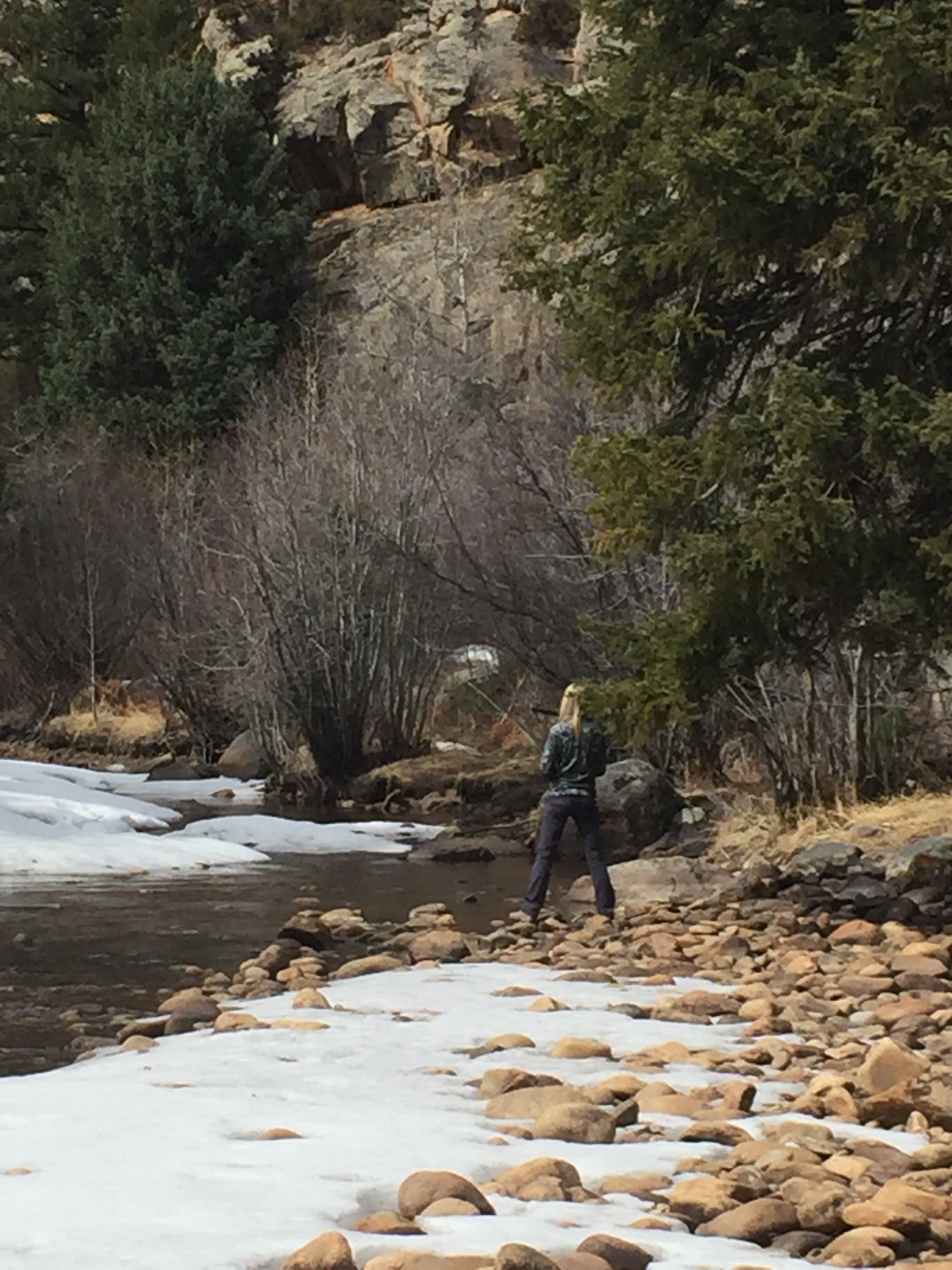 We tried a few spots, but the closest we came to catching anything was two bites that Seth had and the one below that I just caught the tail splash of before it fell off the hook.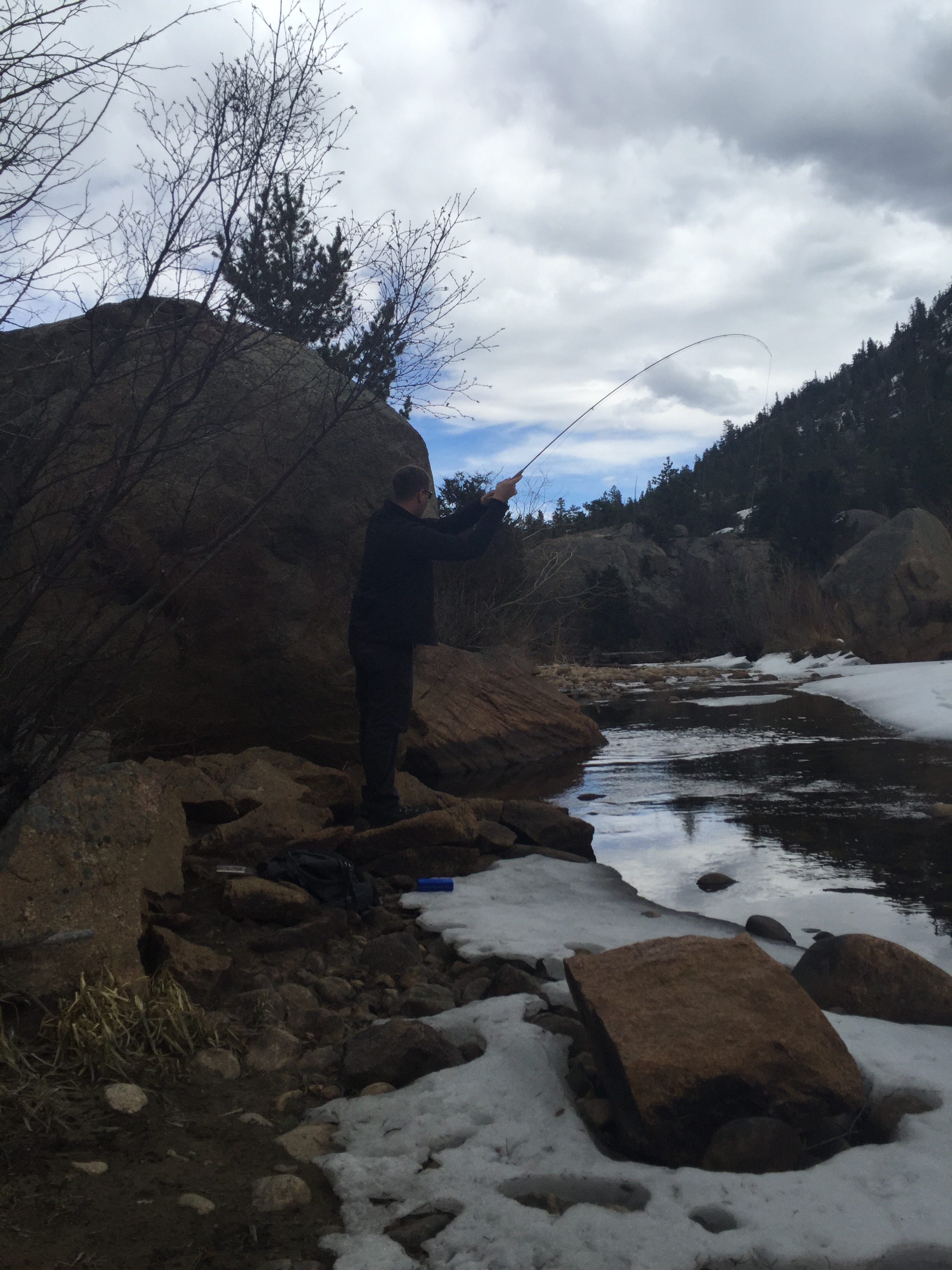 After fishing, we drove around exploring roads we haven't been on before and bought a Frankenstein pie from You Need Pie in Estes.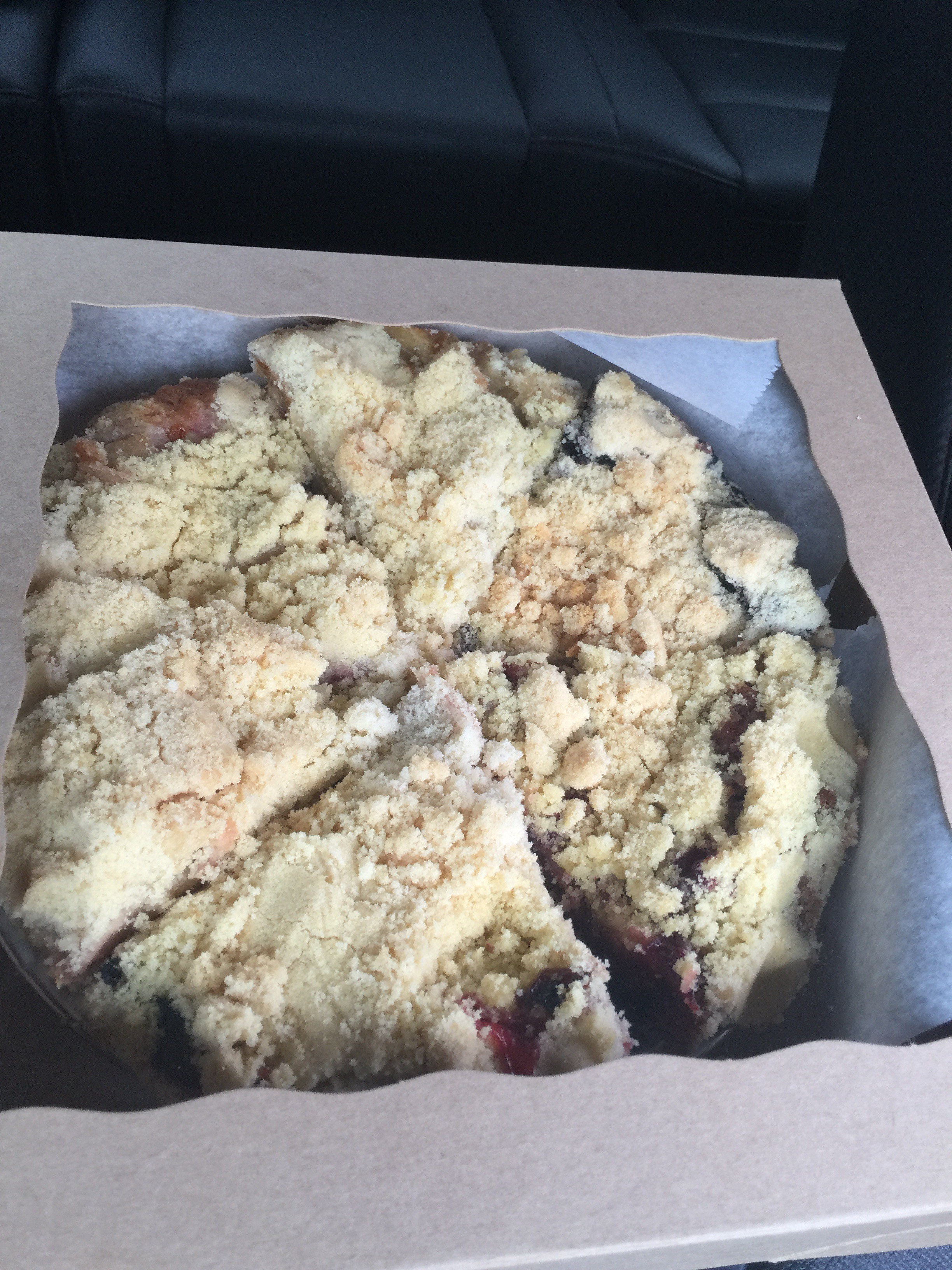 We played a couple rounds of bowling before dinner and I lost badly. 
I forgot to take pictures after that, but we spent the rest of our weekend eating, drinking, and laughing at everything. Having a weekend together without any responsibility was pretty much the best thing ever. I love that silly boy.
Week 7
Sunday: 4 easy miles on the plan, but I took it off and enjoyed the remainder of our weekend together instead.
Monday: 1 mile warmup, 8X600 meters @ 7.7 mph (400 meter recovery), 1 mile cool down. 7 miles total.
I slept in and did these after work on the treadmill like the week before (sensing a pattern yet?). For some reason, I thought it was 6 repeats when I was putting together my splits and didn't realize until after the first 2 that I still had 6 more to go. The boys also stuck to their pattern and Tucker came downstairs during the second interval with slivers in his arm from rubbing it along the fence, so my recovery was a little longer while I helped pull them out.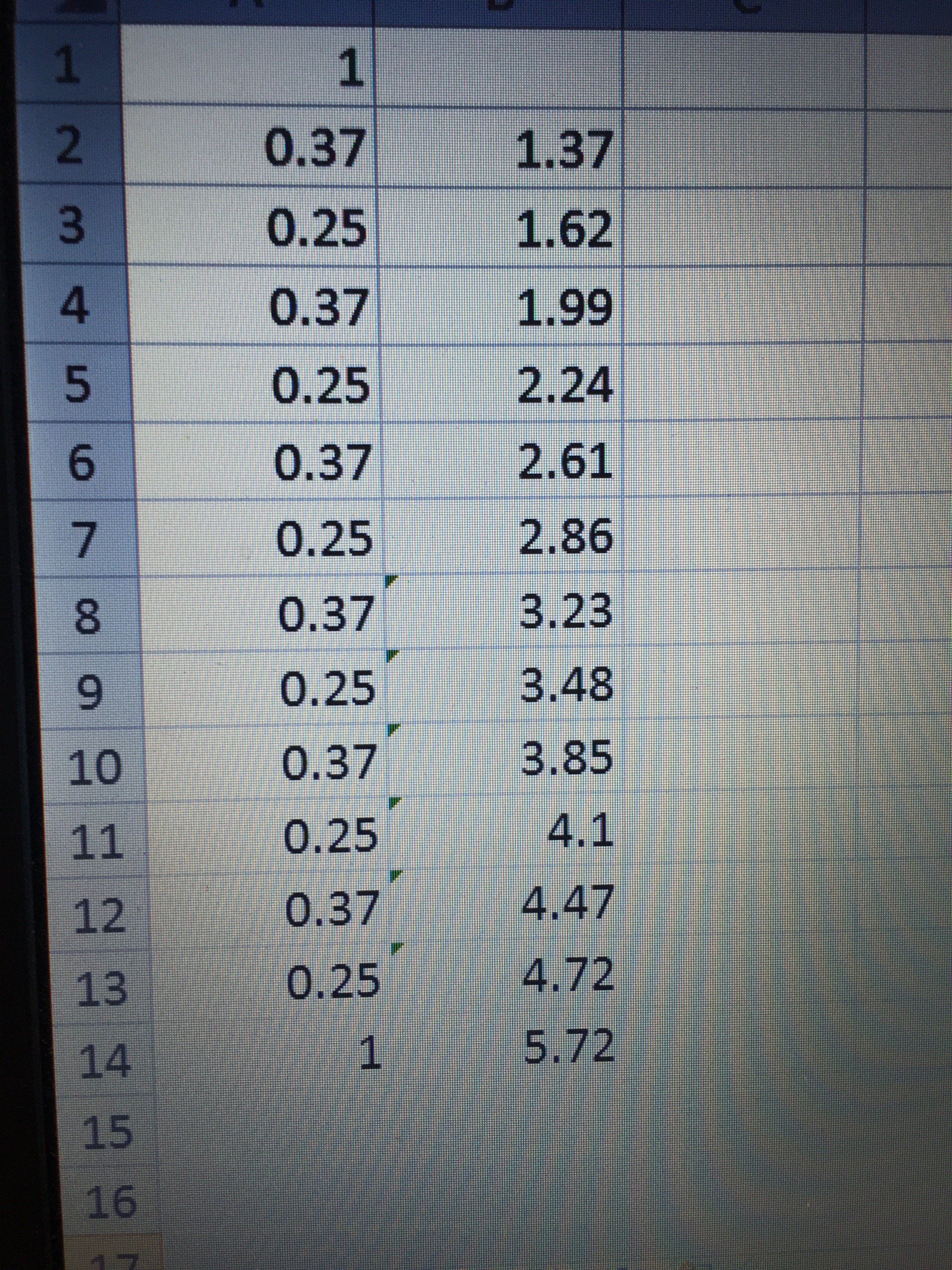 Tuesday: Off
Wednesday: 1 mile warmup @ 10:09, 5 miles tempo @ 8:25, 1 mile cool down @ 9:40
Ruger pooped out again (another pattern) so I dropped him off at home around mile 3 and finished by myself. It was so strange to run outside without holding a leash!
My sister-in-law sent me a code to try a free box from Hello Fresh (thanks Payton!) and it came on Wednesday. the Tortellini Gratin was the best of the three, but they were all good. It was awesome to have some of the meals for the week planned and all of the ingredients organized.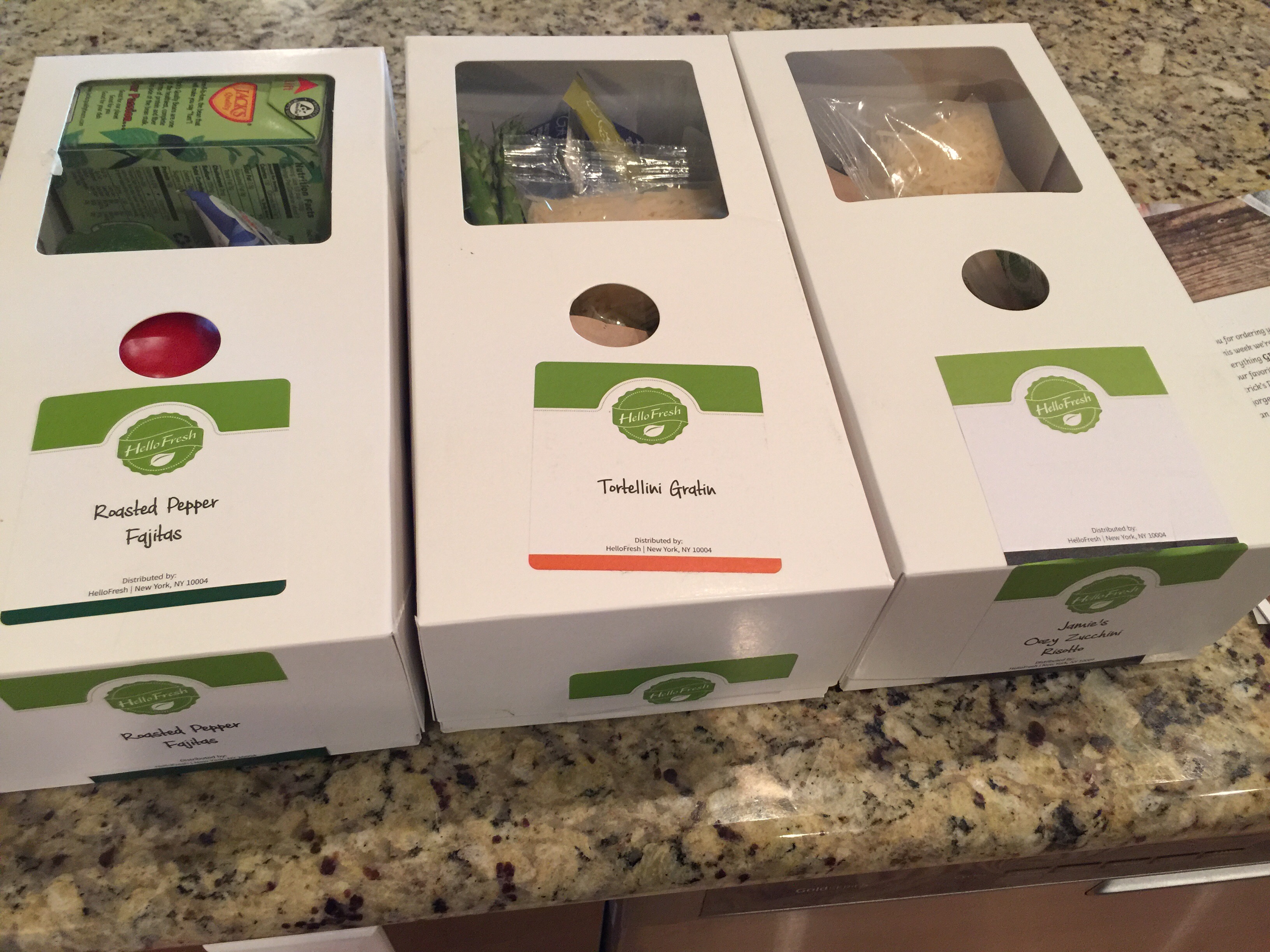 Thursday:   4 easy miles @ 10:22
Friday: 6 easy miles @ 9:49
Saturday: 10 miles @ 8:54 on the treadmill. I felt good  and decided to speed up to race pace in the last three miles so it was a little faster than the 9:05 minimum on the plan.
Week 6 total miles: 39
Week 7 total miles: 34 (38 planned)