Seth made more progress on the fence before work yesterday.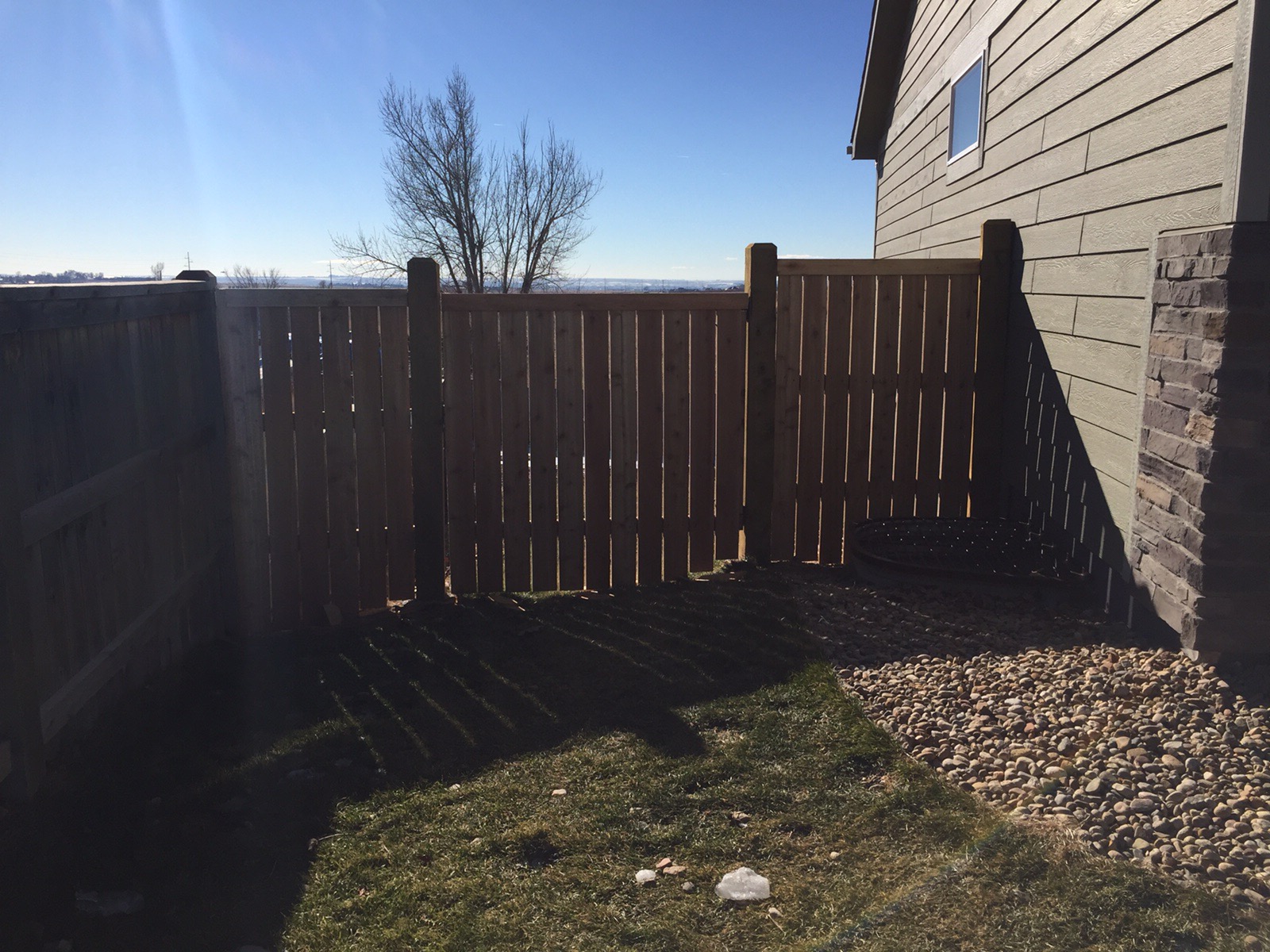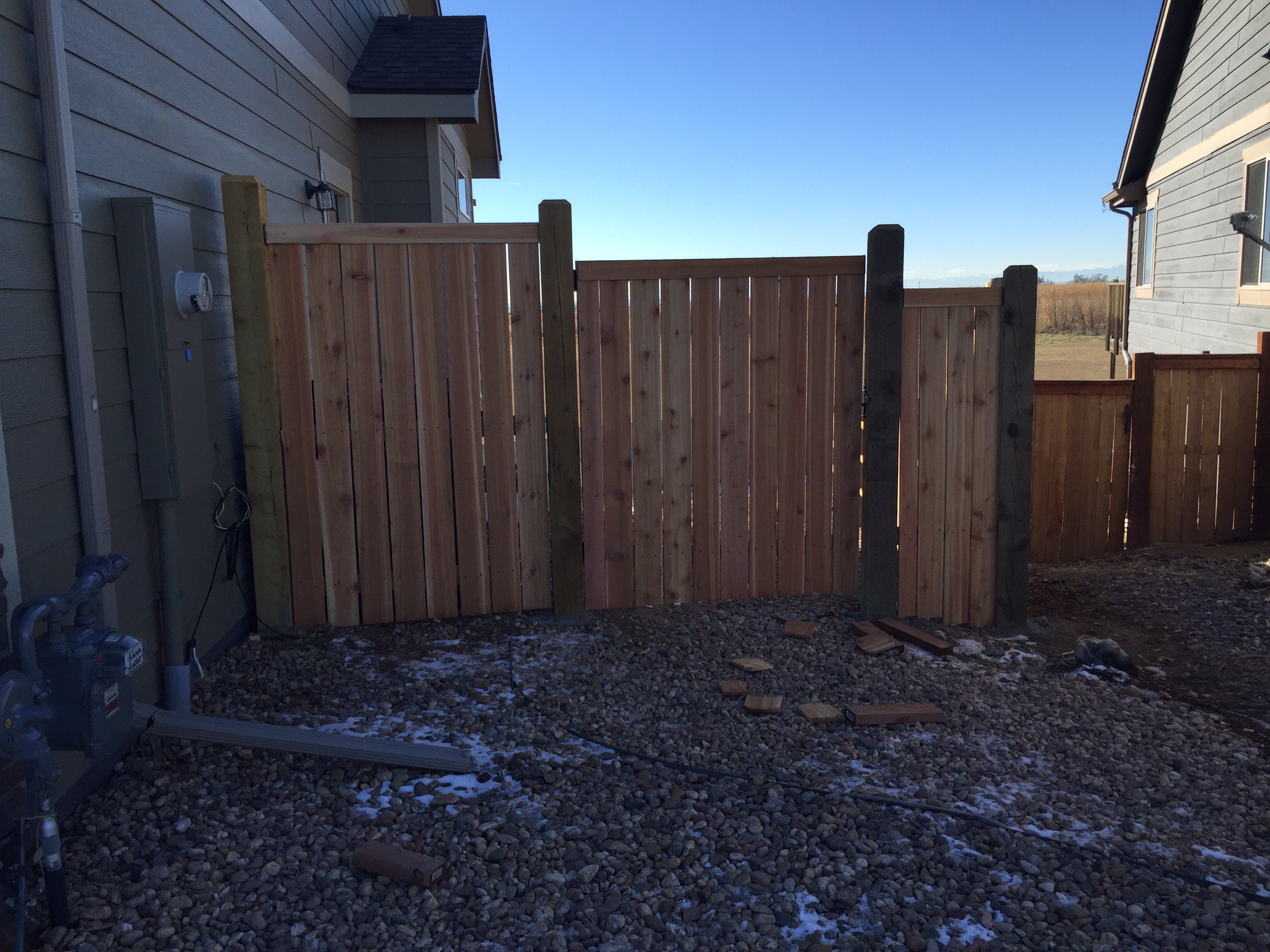 If you look closely, you can see Ruger stalking the neighbor's chickens. He started digging under the fence to get at them when our nanny let him out yesterday, so I'm taking bets on how long it will take him to reach them. (p.s. the patio chairs are sitting on the rocks because I had my own project to work on that I'll tell you about later!)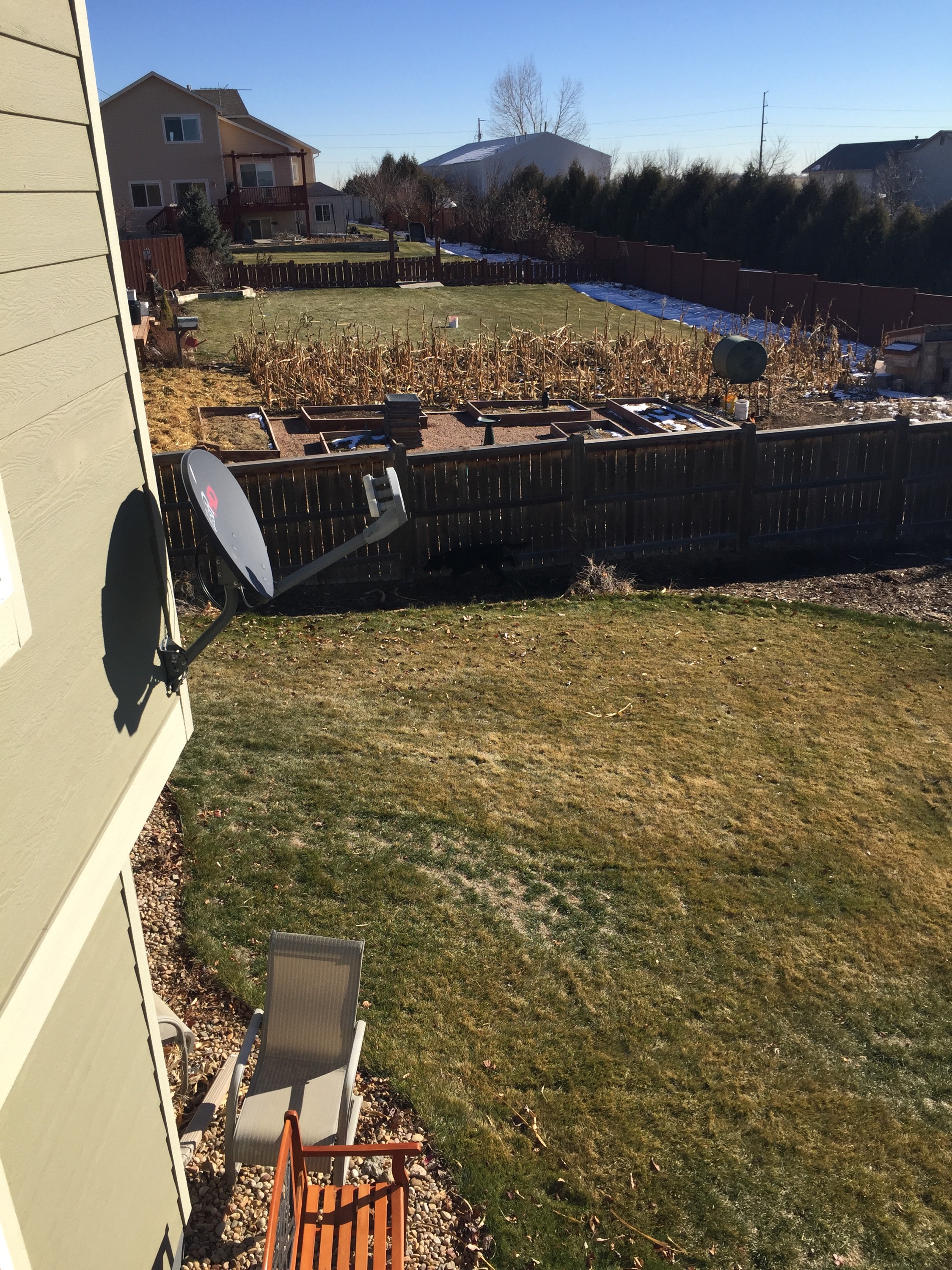 What he would do if he actually got under the fence is yet to be seen.  He just wanted to "guard" the duck that Seth brought home from hunting last month.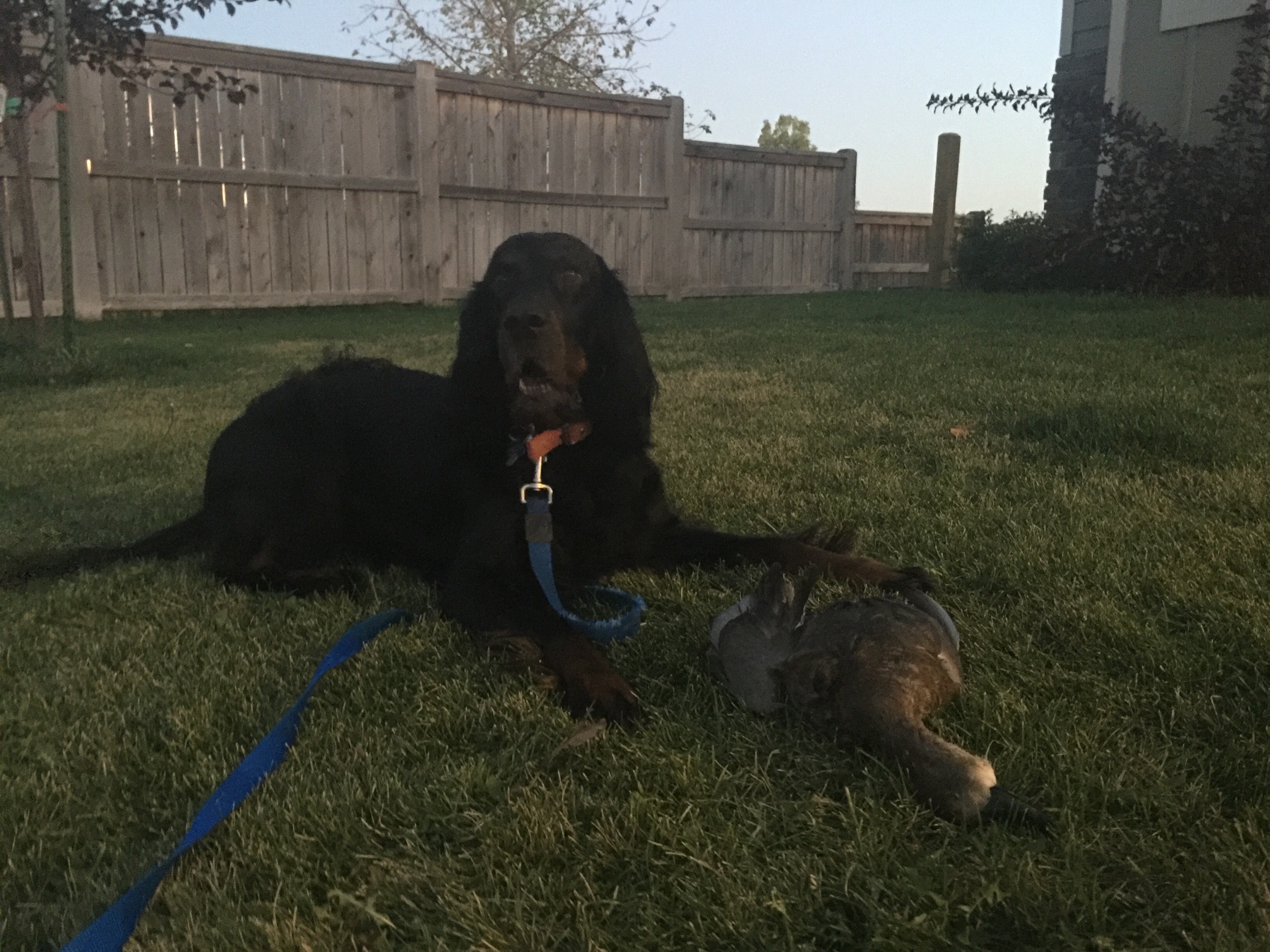 Seth also started on the fence between our house and the neighbor. We're hoping to have it done before Christmas, but have a temporary wire fence for now since Seth is working on the panels a little bit at a time in the mornings before work.
After the fence is finished, we can finish landscaping the rest of the backyard and build a shed to store things like the lawnmower and four-wheeler. Right now, the four-wheeler is under the deck and the lawnmower is making parking in the garage a tight squeeze.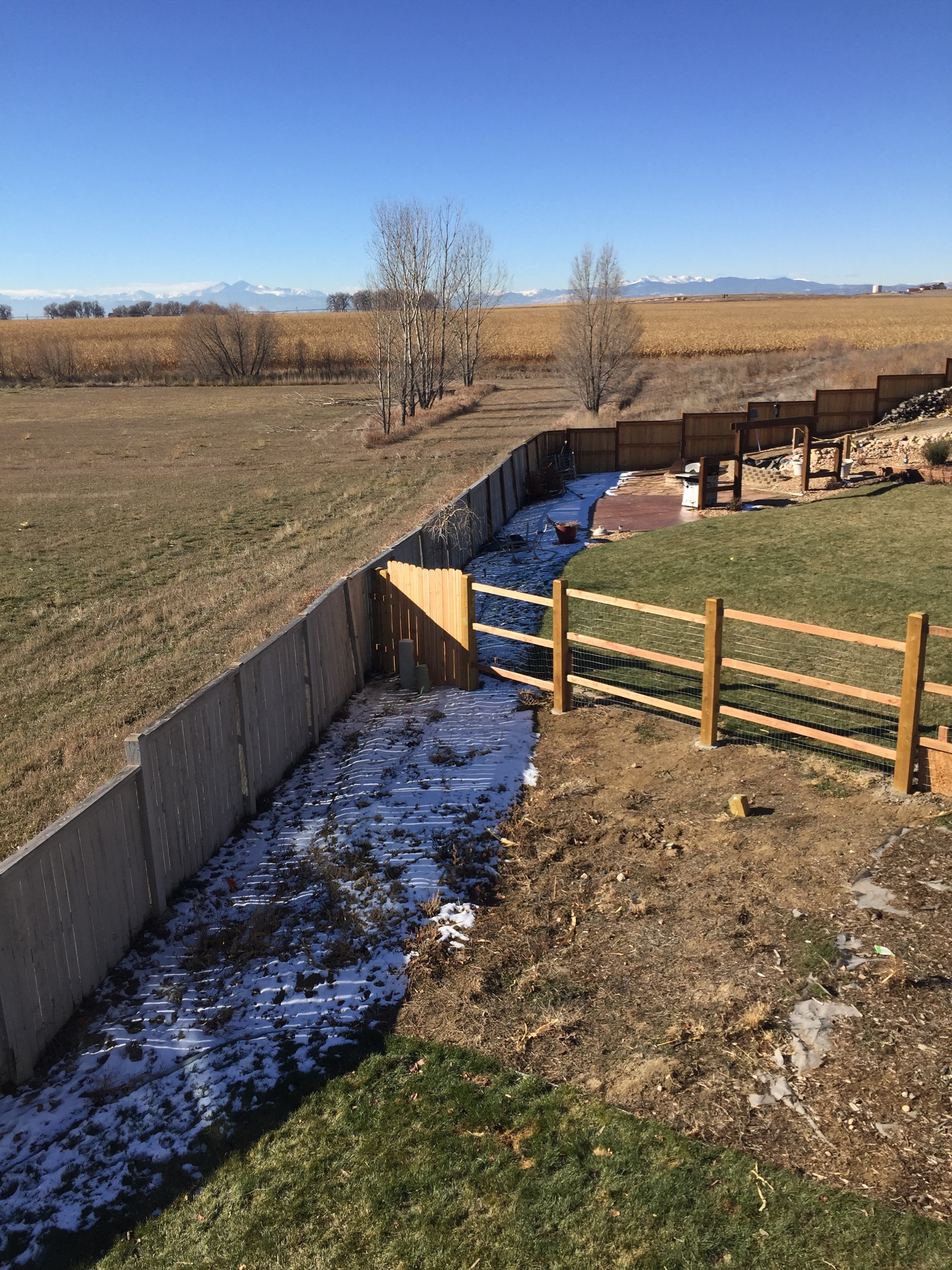 Instead of saving my money for a shed, I ordered these cute little booties on Black Friday from DSW. I combined a $20 coupon and a $10 reward with an extra 30% off and used a $100 rebate card from buying tires in September, making them a deal that could not be passed up. Bonus: I still have money left over!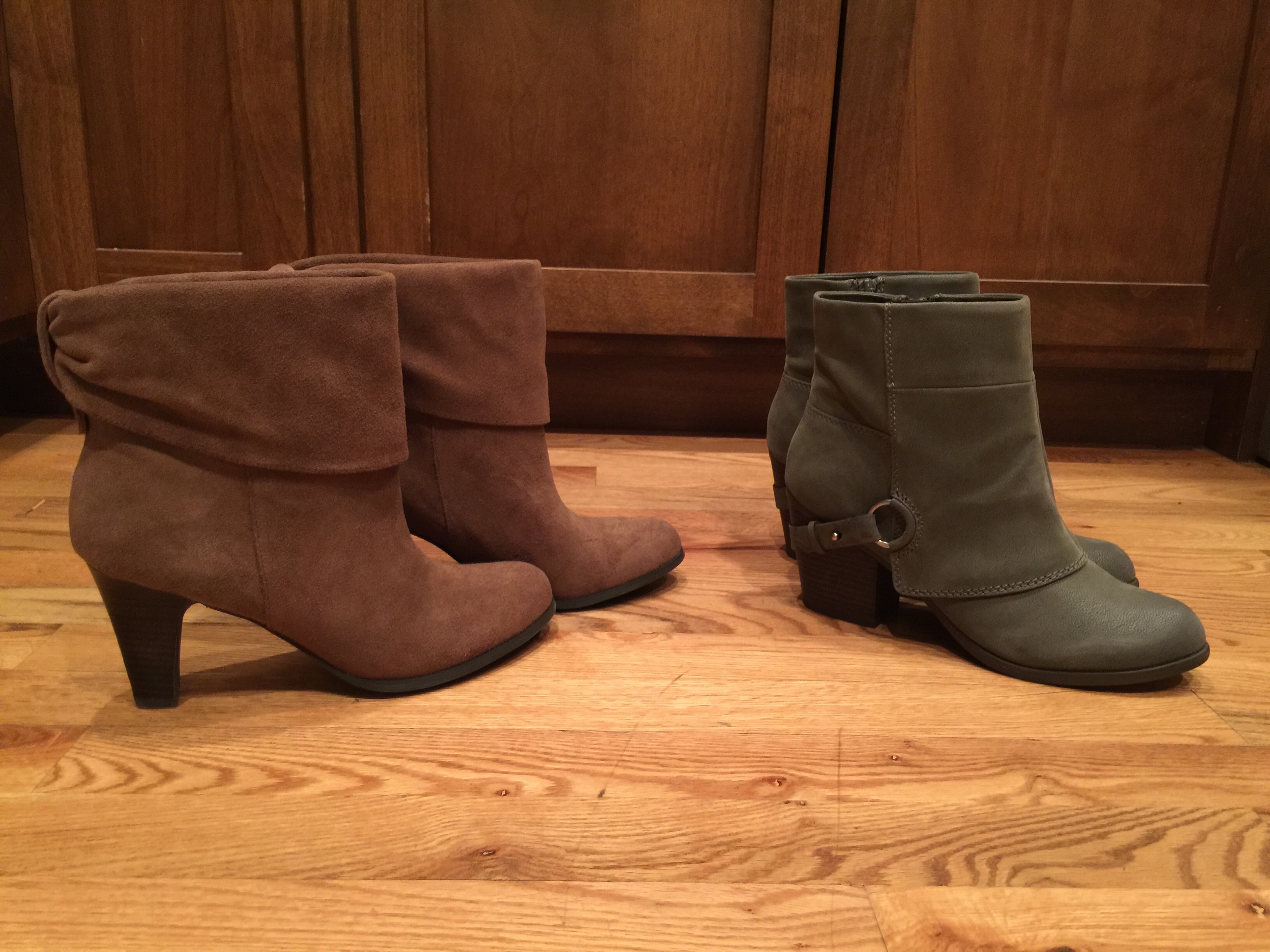 No running today – I slept in – but tomorrow is long run day!