Wow! I can't believe week 4 is done and we're already well into week 5!
Monday: 5 easy miles @ 9:58
Tuesday: Off
Seth's archery league started up last week and he had to go into work to finish a sale so the boys and I brought his bow to town and they got to see where he shoots.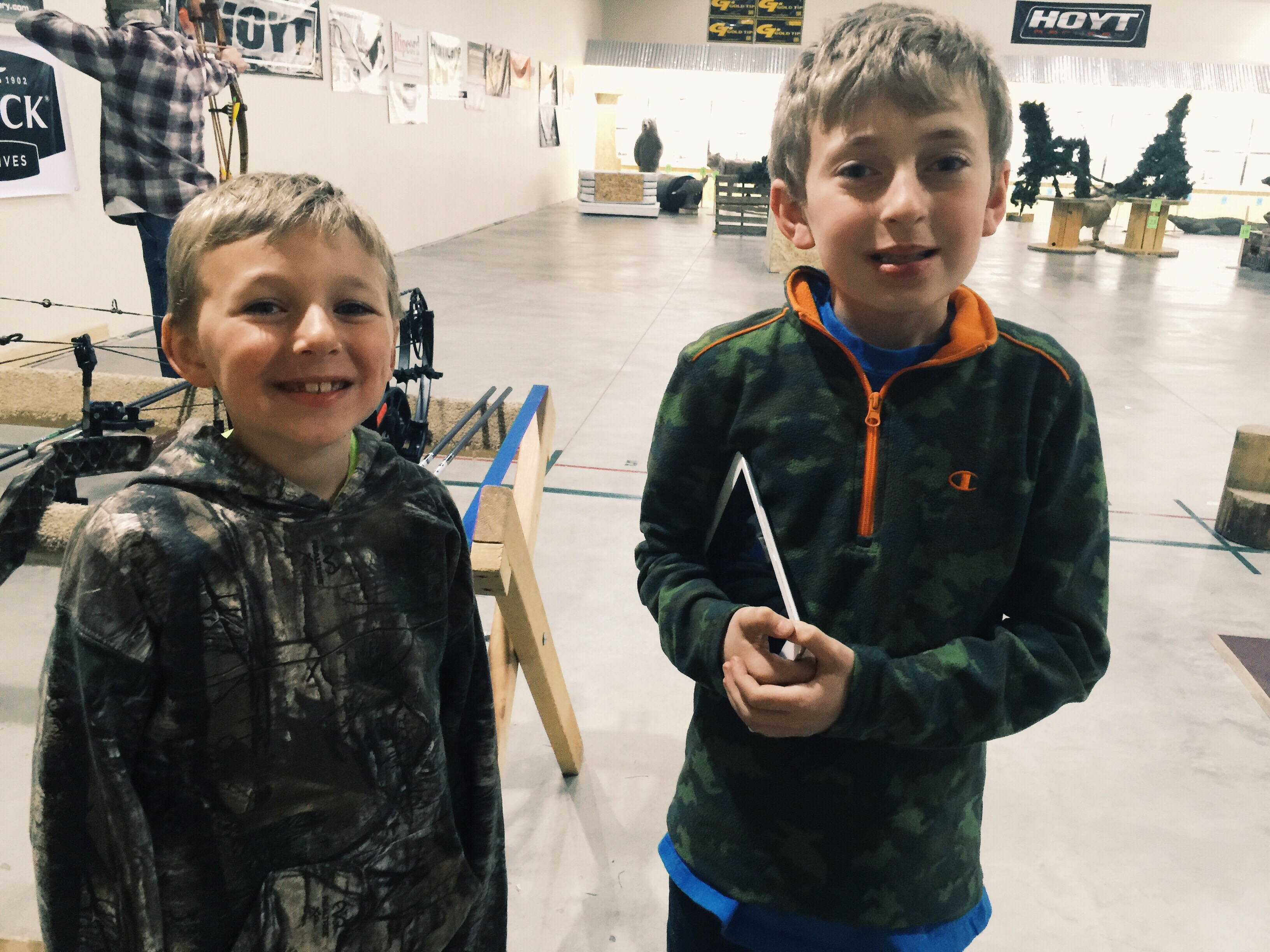 Wednesday: 3 easy miles @ 9:39
I had my nails done at lunch. Can you believe that I've gone my entire life without a real manicure? This picture is from several days later and I think it's safe to say that I'm still not taking good care of my cuticles….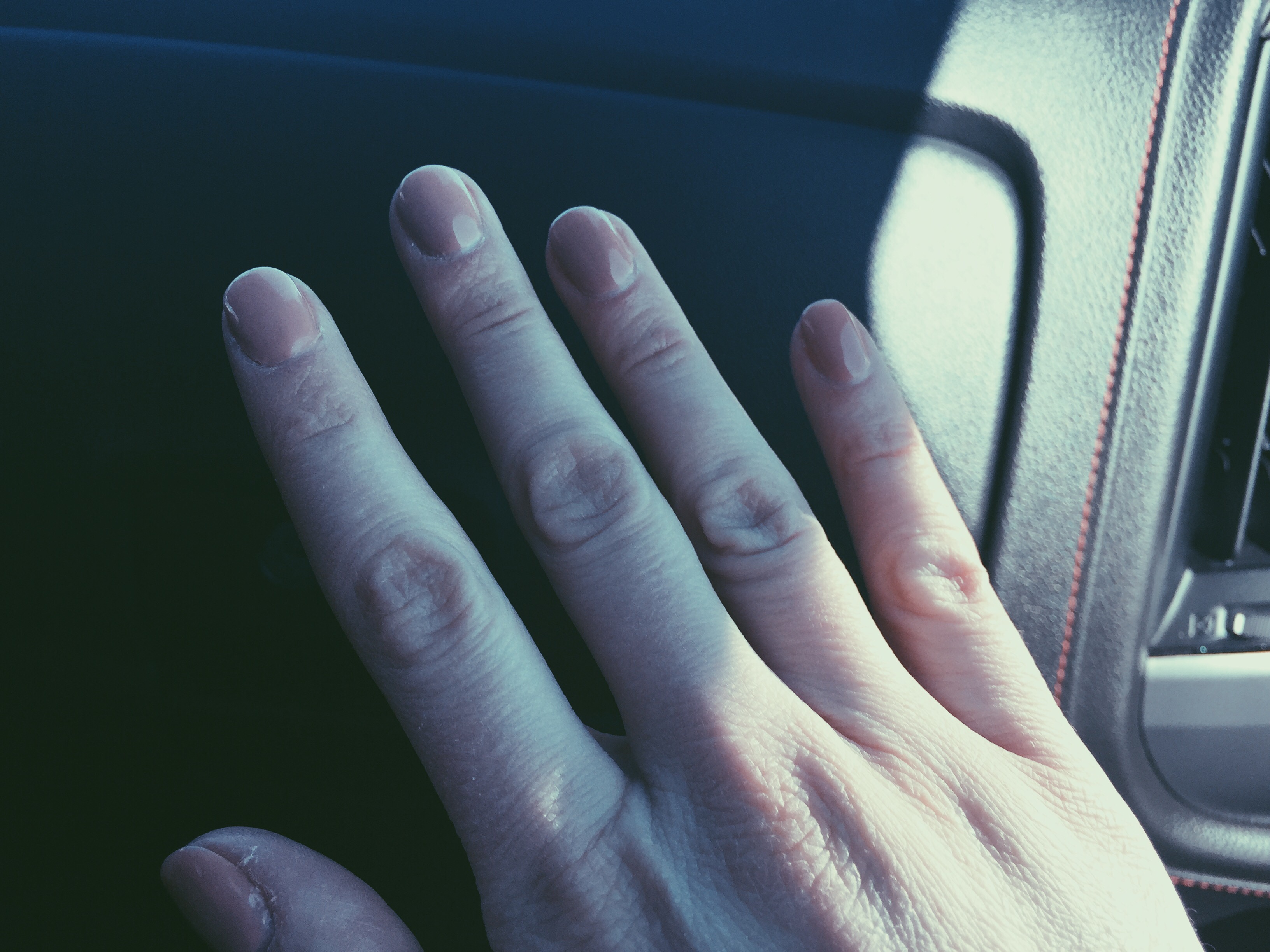 Thursday: 3 easy miles @ 9:35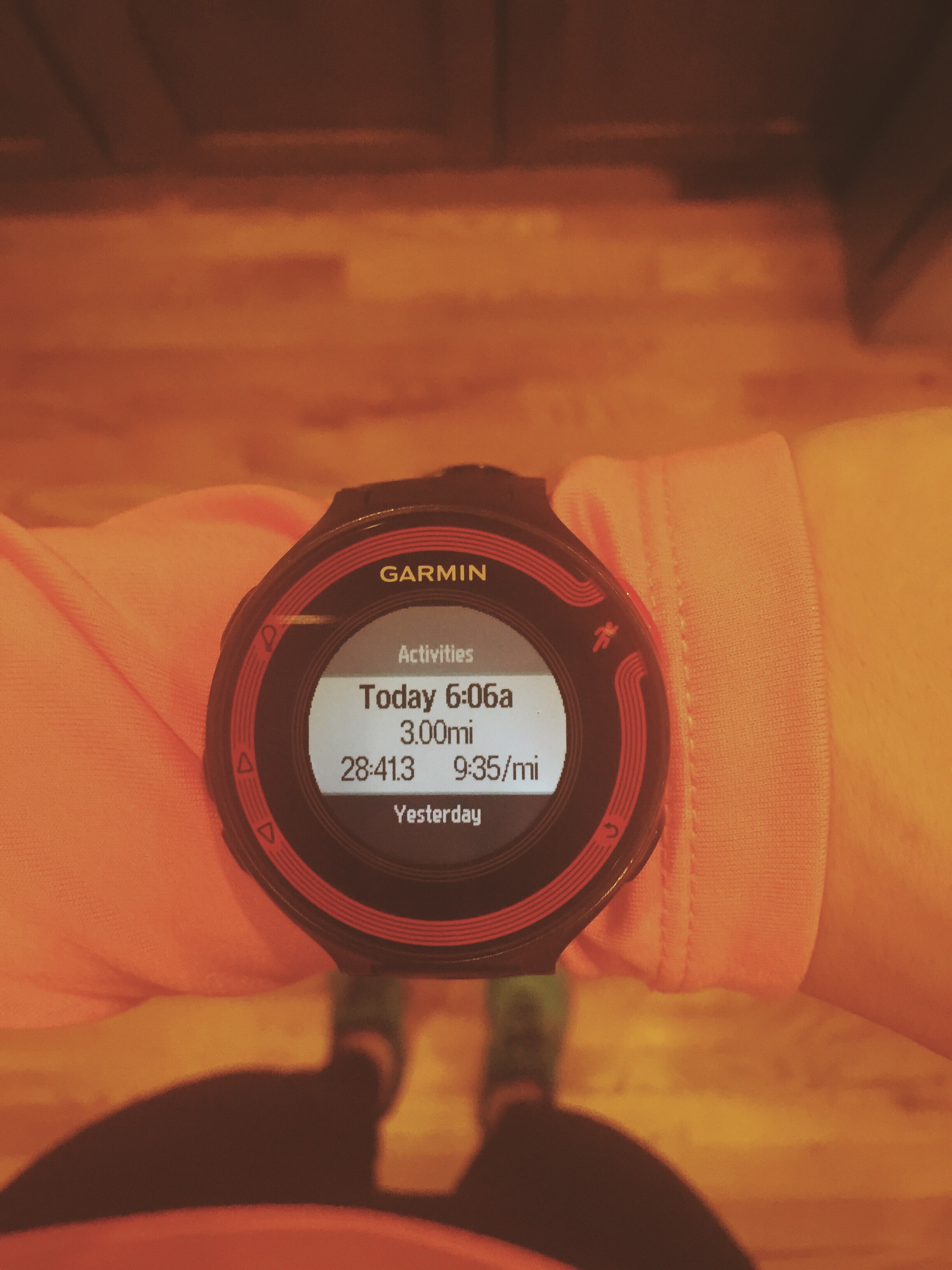 Friday: 5 easy miles @ 9:50
Saturday: 5 easy miles at 10:07 on my old friend in the messy basement.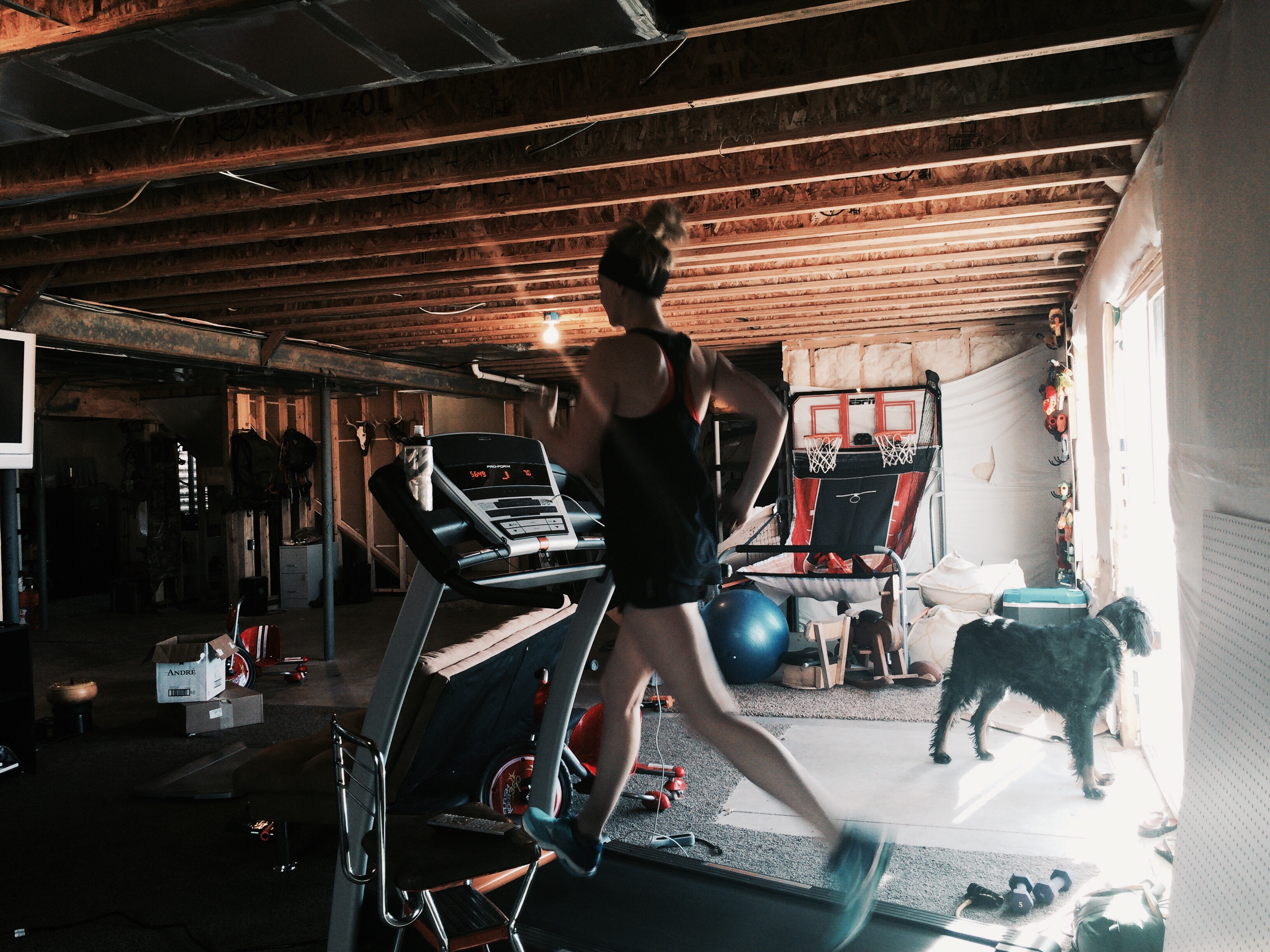 Tucker's basketball team played their last game of the season and we had a pizza party after with each player receiving a personalized medal from their coach. They had a great season and were so much fun to watch!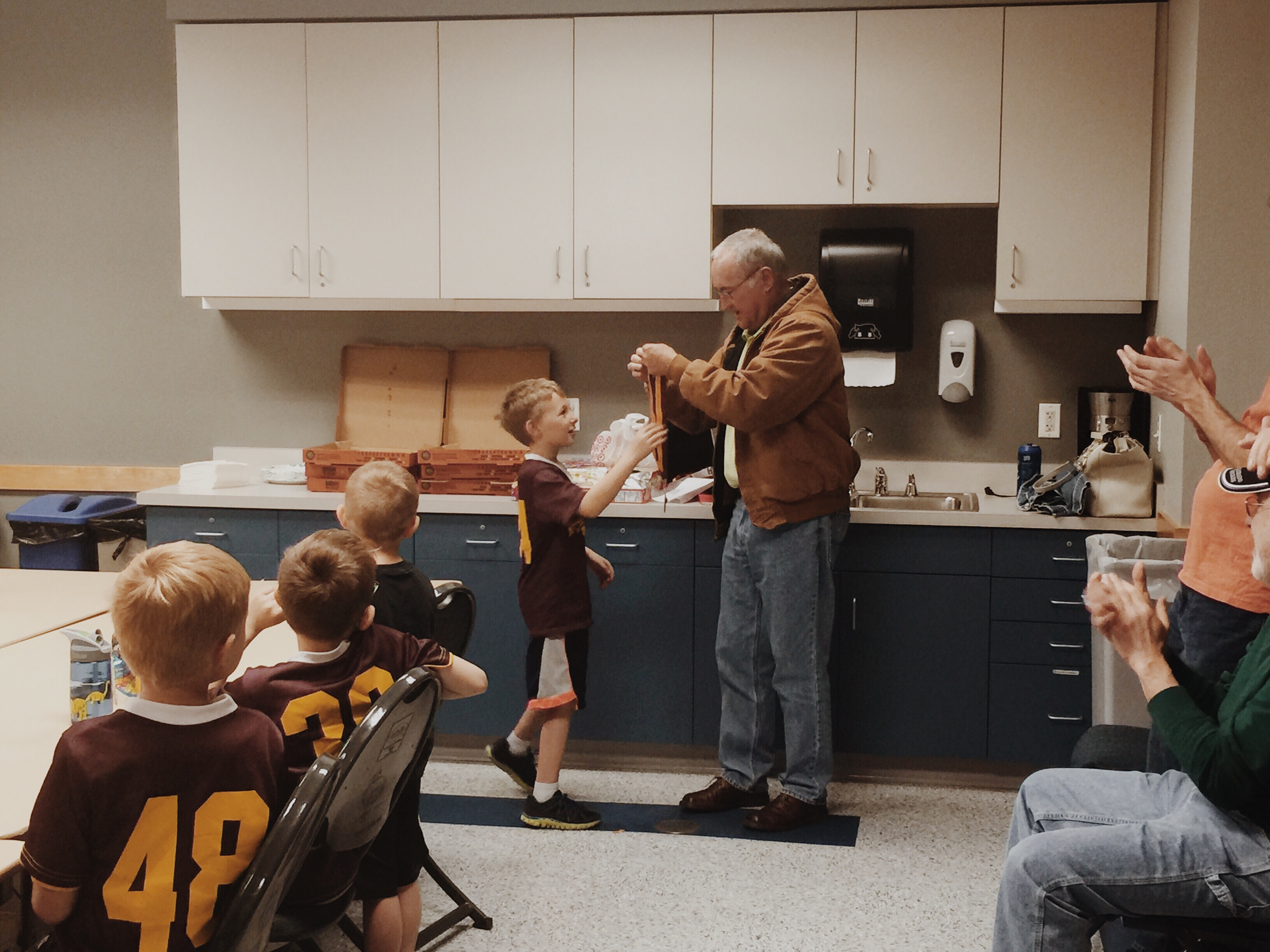 That night, we watched "My Side of the Mountain"; a movie based on one of my favorite books as a kid – the boys were mesmerized.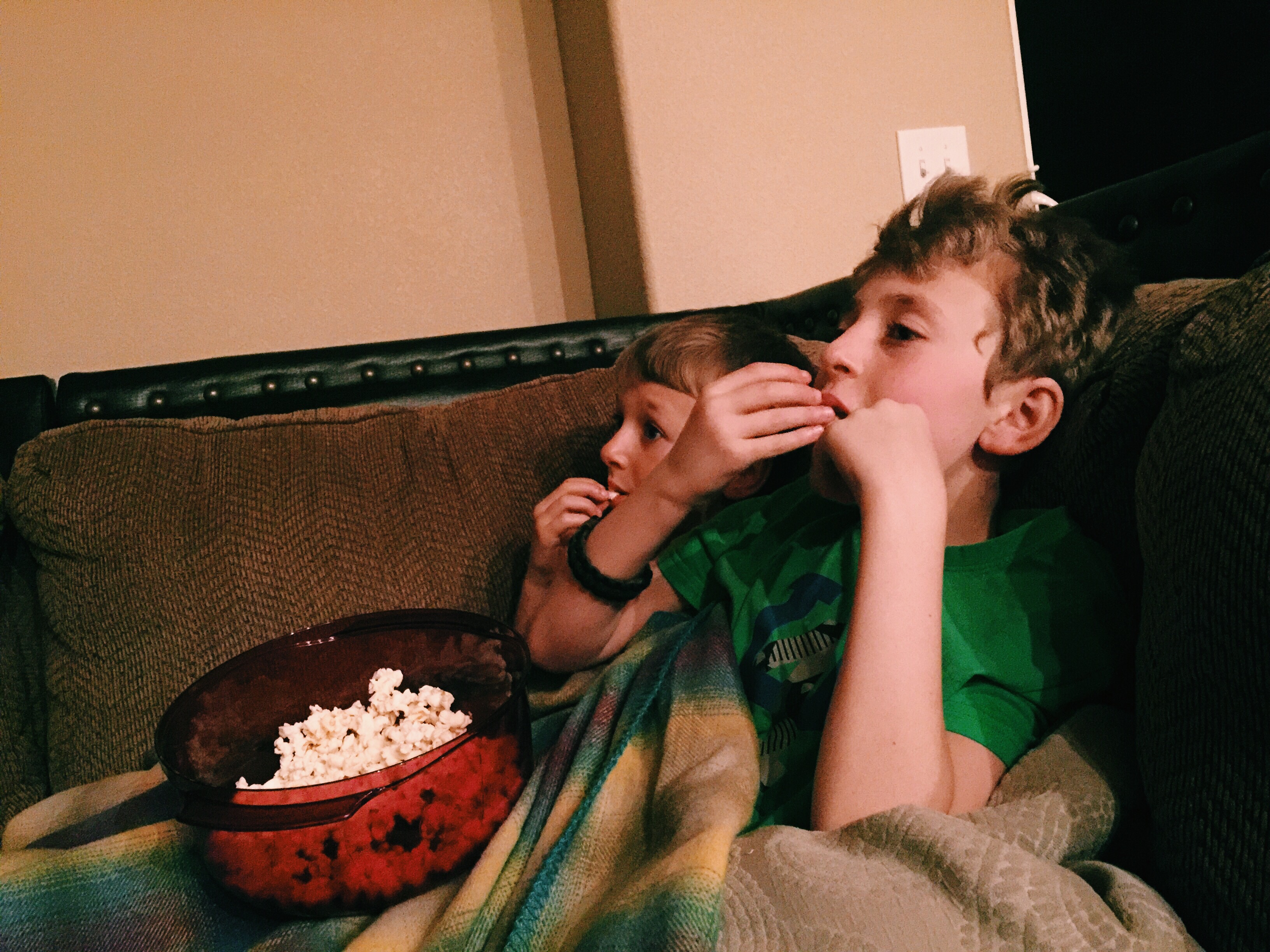 Sunday: Off
We went on a little hike at one of our favorite spots. Seth stopped at a gas station on the way there to pick up some jerky and red bulls and, while we waited in the car, Jackson whipped out a cherry coke that he swiped from home and was hiding in his hoodie.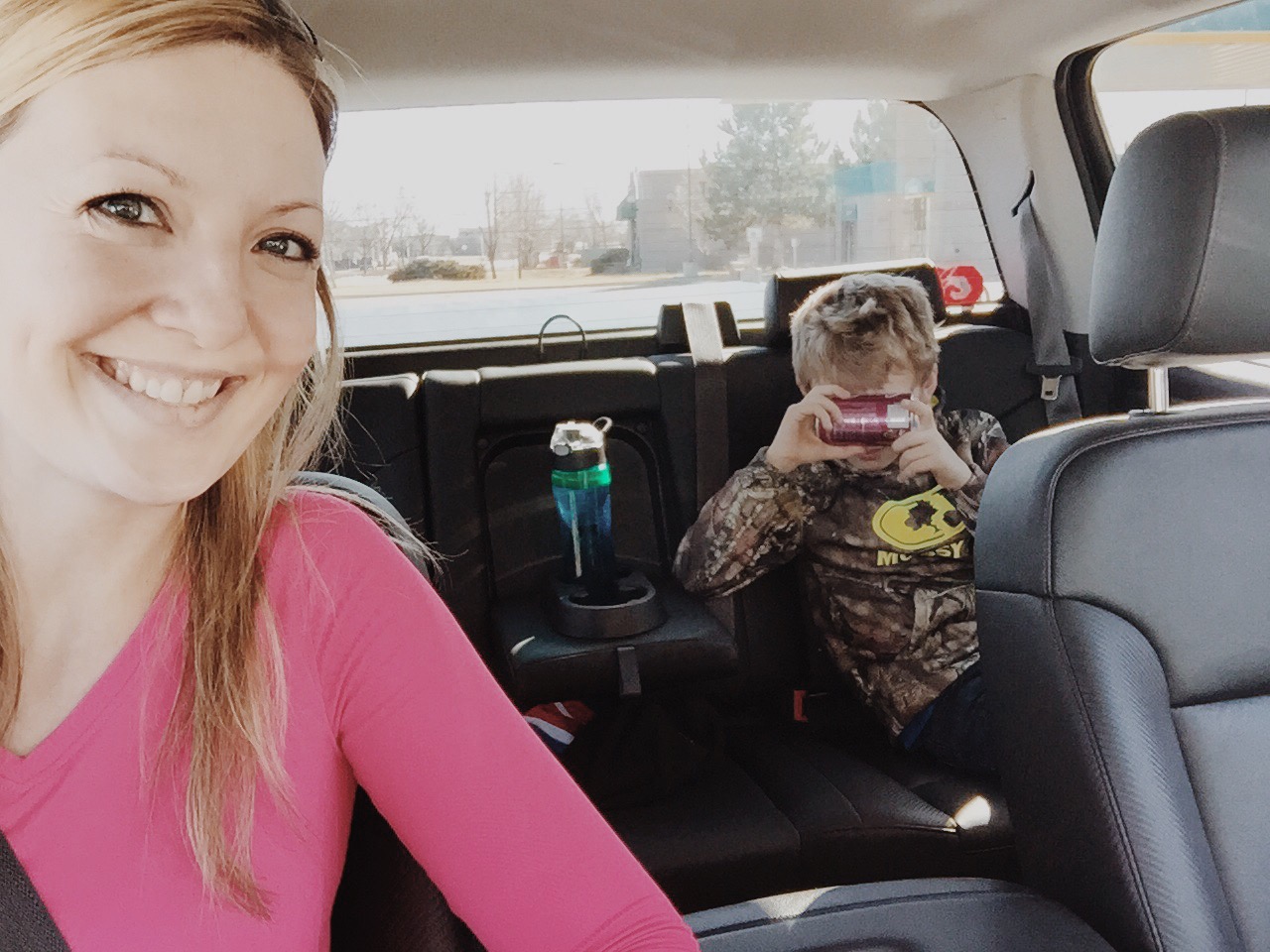 Seth brought a new (I'm pretty sure it's new, but it's hard to keep track of how many guns he has) .22 to sight in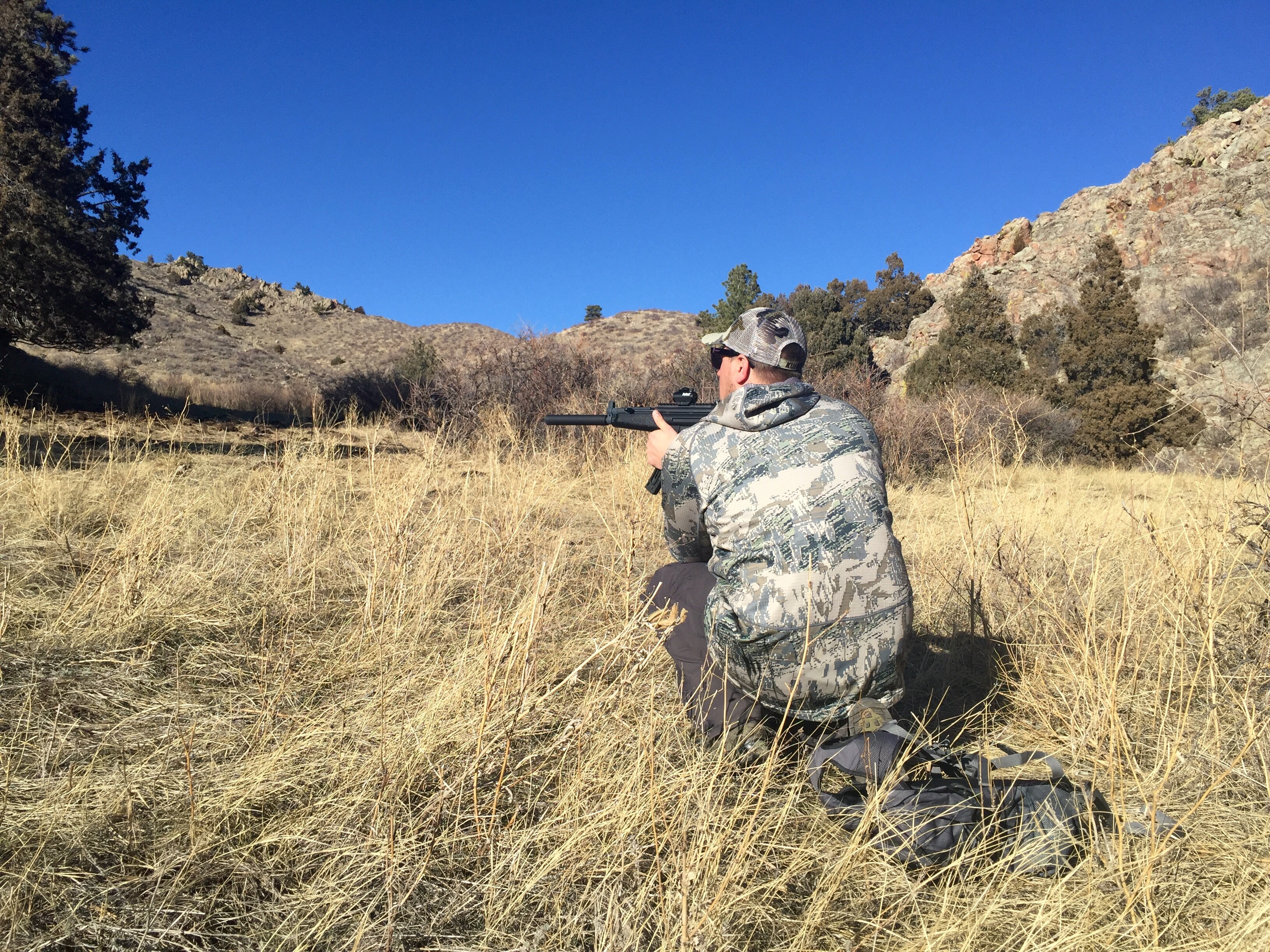 while the boys messed around in the grass.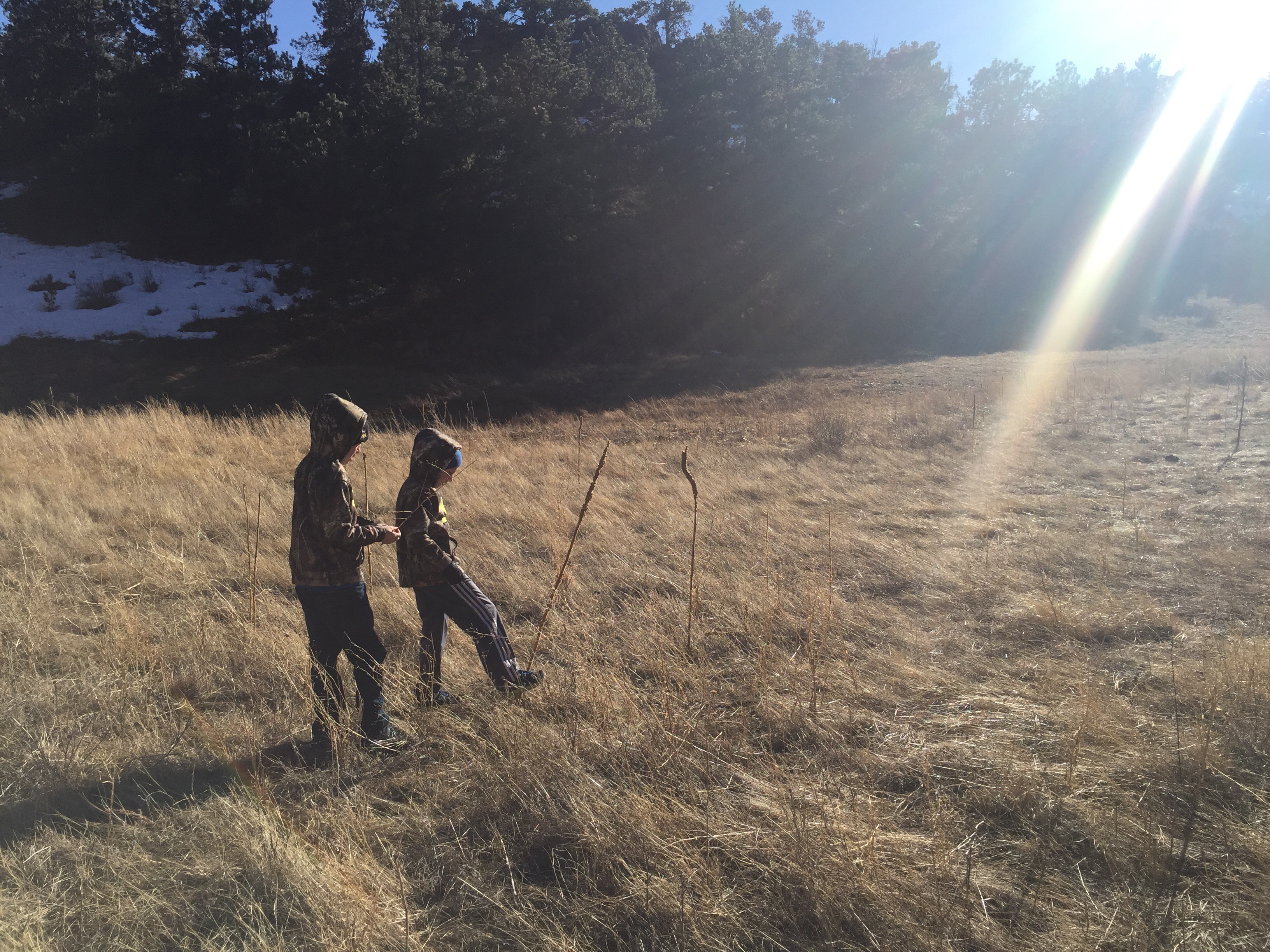 They climbed all over the rocks and posed for some pictures.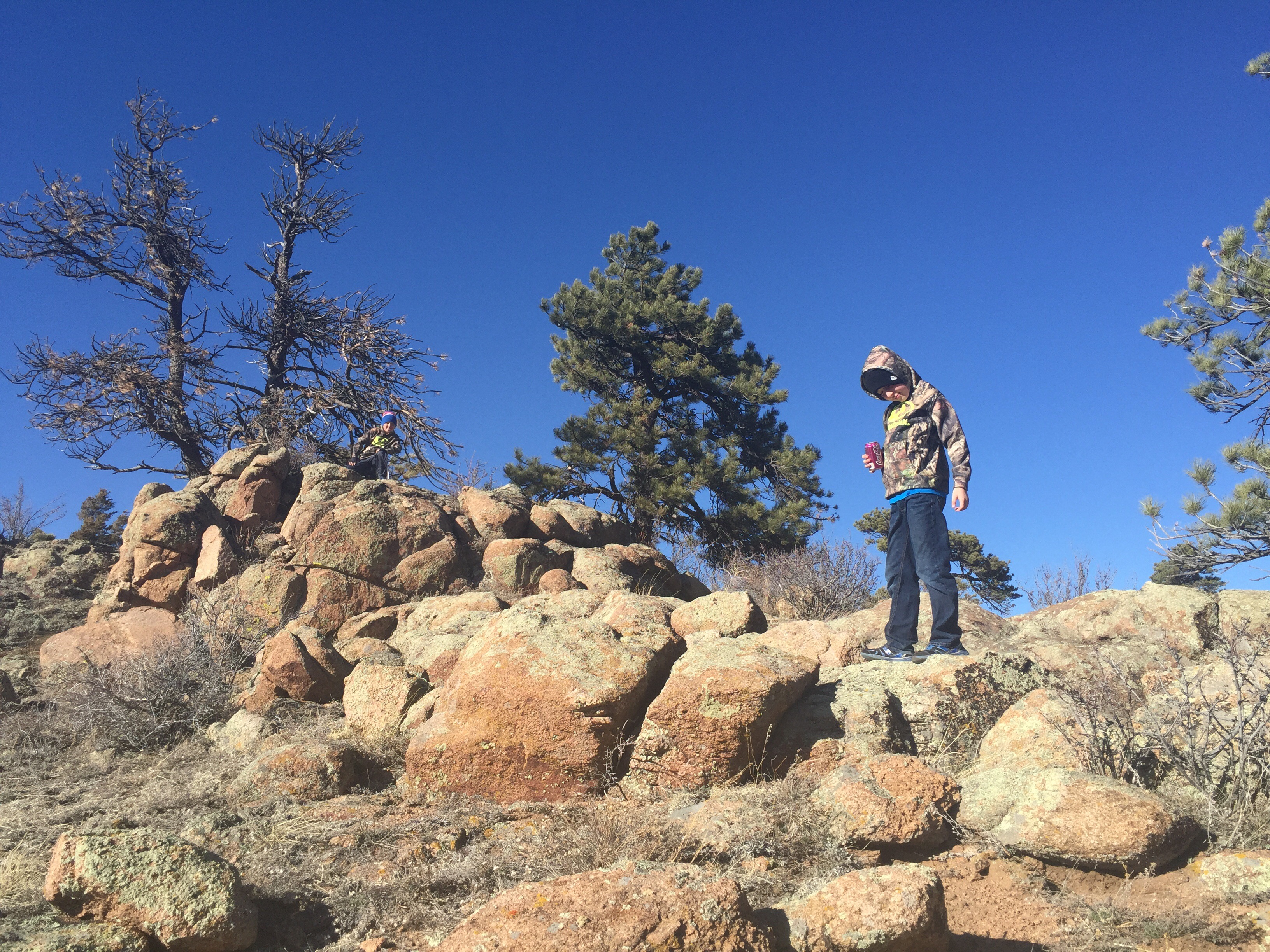 I seriously cannot get enough of these kiddos. They are the silliest.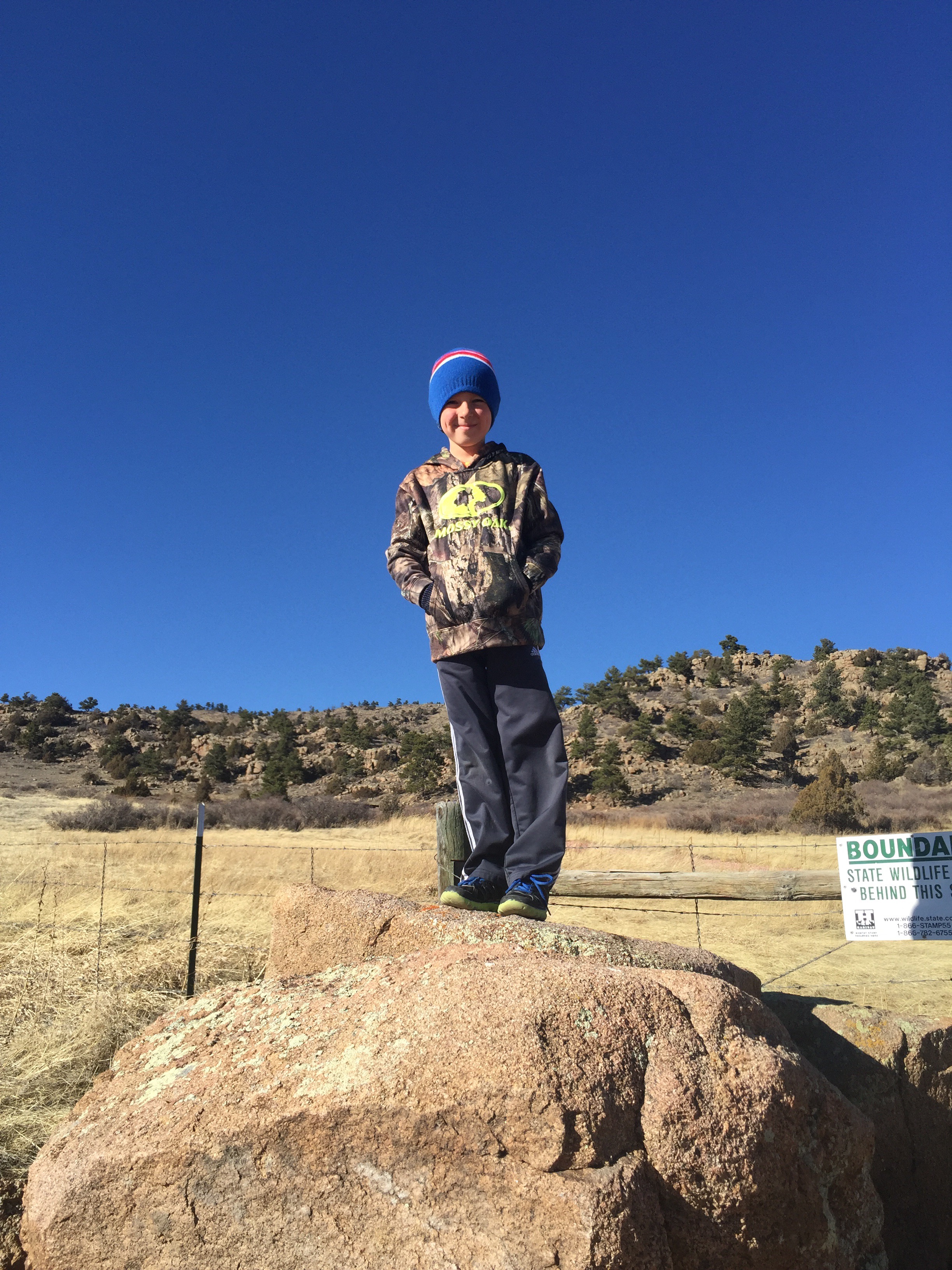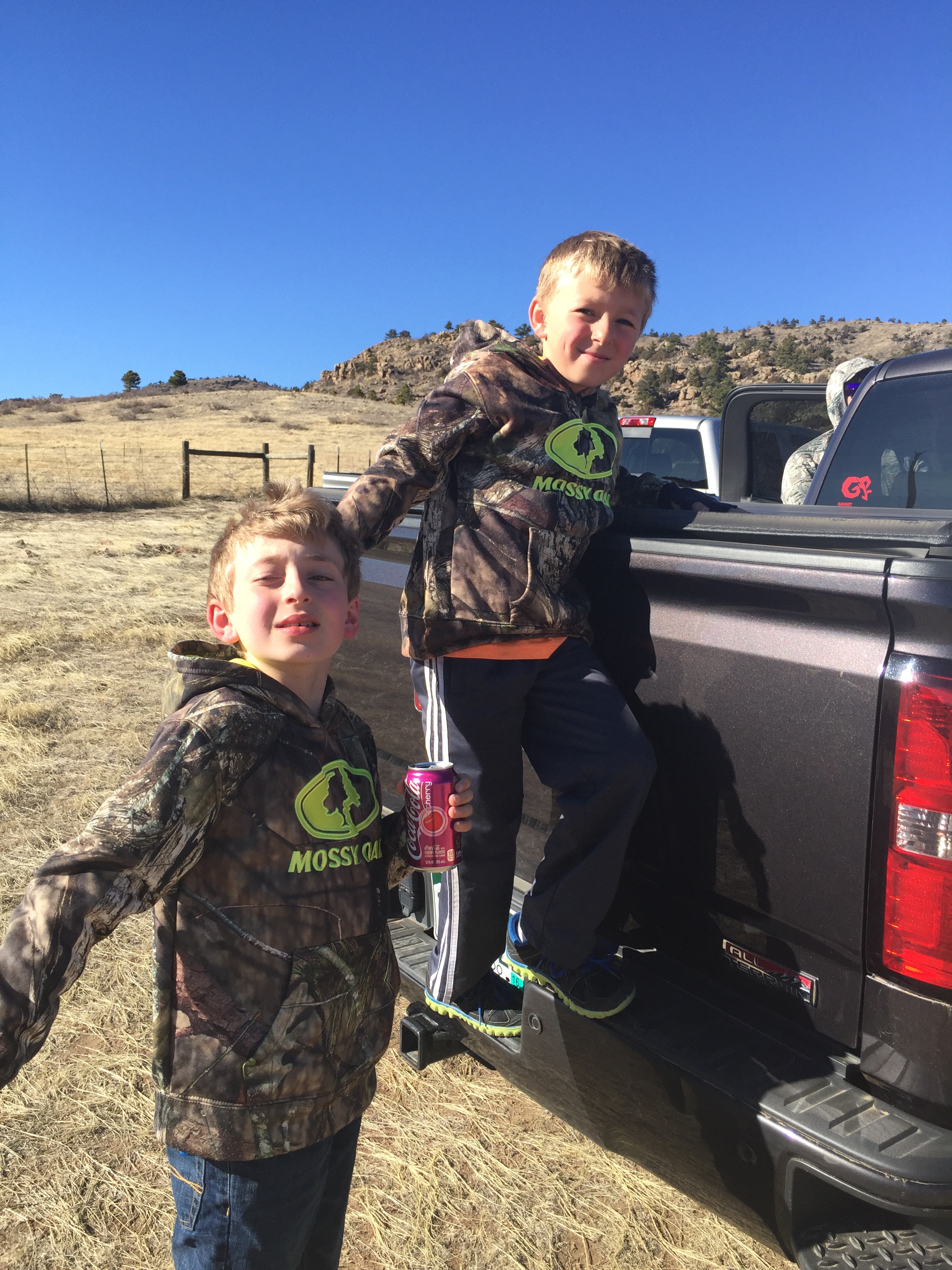 We stopped for supper on the way home and Seth attempted to eat the 20 oz. ribeye special. It didn't quite work out, but there's always next time!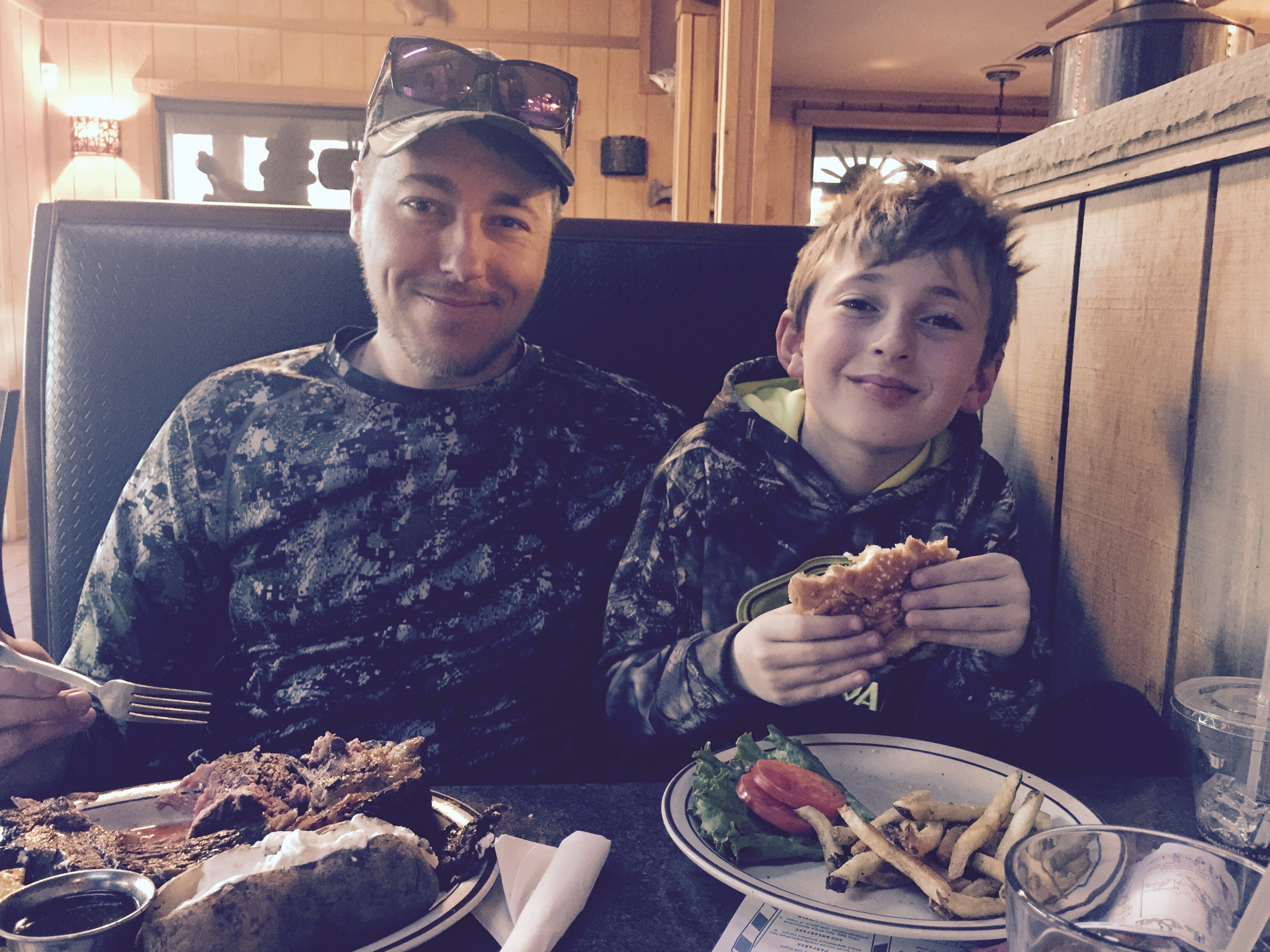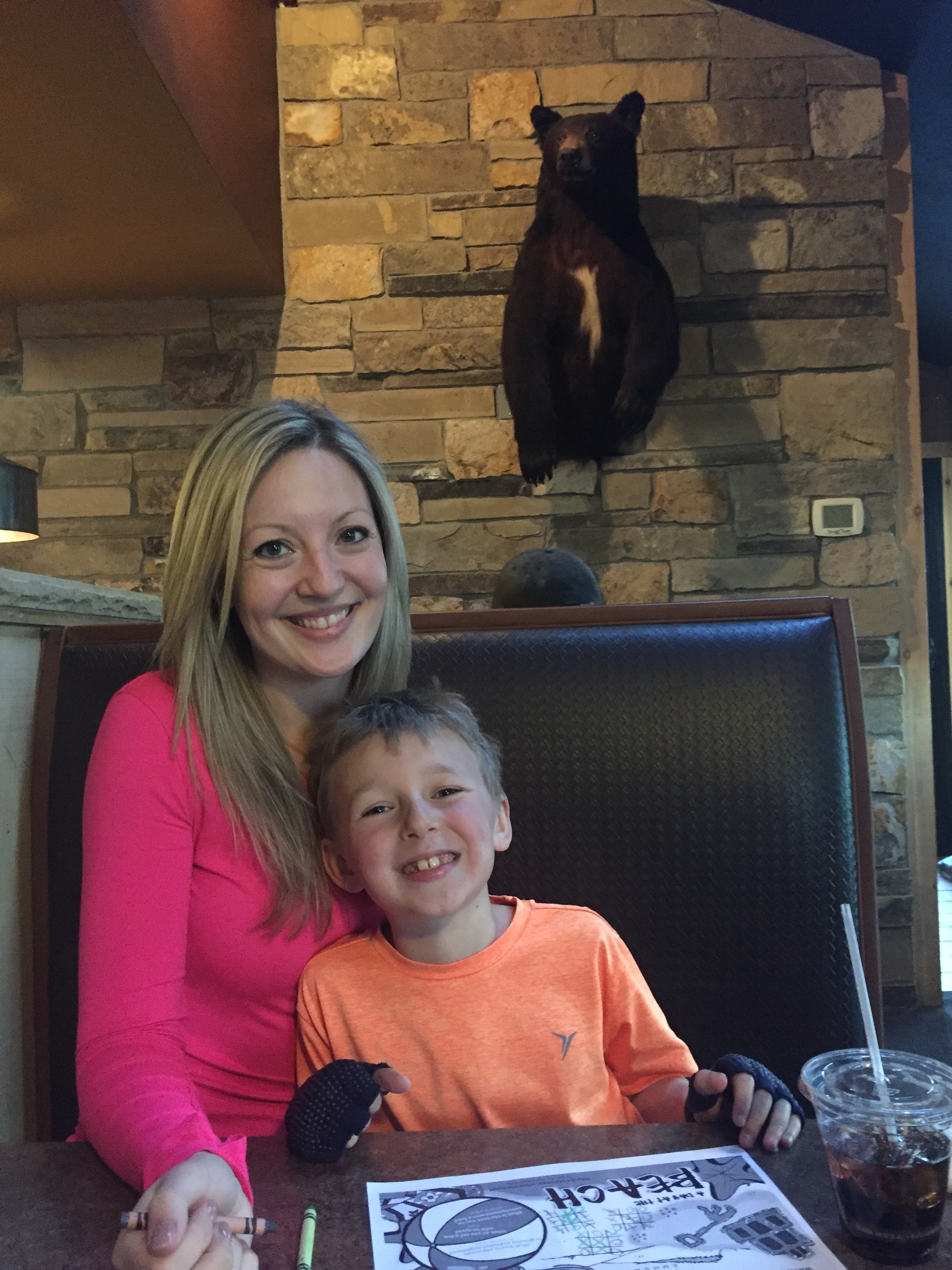 Week 4 total miles: 21